Chat with us on WeekendGoWhere or Facebook Messenger to talk to our travel consultants or WhatsApp +65 93900052
(Mon - Fri, 9am - 6pm / Sat, 9am - 5pm)
---
When you think of Japan, do you think of a modern city with advanced technologies and skyscrapers? Or does it remind you of a traditional Asian country filled with ancient castles and shrines? For the foodies, maybe you would think of the food there: sushi, ramen, shabu-shabu etc. Good news! Japan has it all! In fact, Japan is a country blessed with an Insanely Beautiful Landscape so if you love nature, then Japan is definitely the place for you. When you are here, you are always a stone throw away from Amazing Food. Discover the best of Central Japan like Tokyo and Osaka and get lost in Kyoto while exploring the place in a lovely Kimono. Soak in the natural beauty that Mount Fuji has to offer and of course, indulge yourself in the endless shopping sprees at Shinsaibashi, Premium Outlets and also Shinjuku.
WeekendGoWhere has specially prepared a 7D5N Central Japan Gateway package for you, including an extra FREE 3D2N Nights in Hong Kong. Get ready for an exciting getaway to Japan's gateway of discovery!
Departure Dates: Apr - Sep 2019
(Cr: boontohhgraphy)
(Cr: jezeal)
(Cr: JJ Ying)
[Trip Highlights]
Osaka: Cup Noodles Museum, Osaka Castle, DIY Takoyaki, Shinsaibashi, Dotonbori

Kyoto: Todaiji Temple, Nara Deer Park, Kiyomizu-Dera, Higashi District, Kimono Wearing Experience

Shizuoka: Hamamatsu Flower Park, Mishima Skywalk

Mount Fuji: Premium Outlet, Hakone Ropeway, Owakudani

Tokyo: Asakusa Kannon Temple, Nakamise, Shinjuku, Tokyo Disneyland / Tokyo Disney Sea

2 FREE Nights at Hong Kong (For Cathay Pacific Only)
[Trip Itinerary]
Day 1:
Singapore > Osaka (Kansai)
(Meals will be provided onboard the flight)
Assemble at Changi International Airport and begin your vacation with a pleasant flight to the Land of the Rising Sun - Japan.
Day 2:
Osaka / Kobe
(Lunch)
Cup Noodles Museum Osaka Ikeda - Visit the birthplace of the world's First Instant Noodles, the Chicken Ramen, which was dubbed "Magic Ramen" and became an instant popular sensation. Here, you can Create your Own Original Cup Noodles.
(Cr: Cup Noodles Musuem)
(Cr: Osaka Fujiya Hotel Blog)
Osaka Castle - Stop over at one of Japan's most famous historic landmarks, which is one of Osaka's most popular hanami spot during the Cherry Blossom Season.
(Cr: Bagus Pangestu)
(Cr: japan-guide.com)
(Cr: OsakaStation.com)
Make your Own Takoyaki for Lunch - Many of you are probably familiar with this savoury pancake shaped like a ball. Takoyaki is a popular Japanese dumpling, which contains fried or grilled octopus. This snack is a Must-Try when you are in Osaka or Kyoto.
(Cr: Agathe Marty)
(Cr: Wikimedia Commons)
Shinsaibashi - Head to Osaka's Main Shopping Area which sees 60,000 people pass through on an average weekday, and double that number on weekends. This is an excellent place for getting your hands on the latest fashion in clothing, footwear, jewellery and accessories.
(Cr: culture trip)
Dotonbori - Known as the "Bright Heart of Osaka", Dotonbori is a lively entertainment area renowned for its showy neon signboards, and its wide range of restaurants and bars. Over here, you will definitely enjoy the amusement park-like atmosphere.
(Cr: Haugenzhays Zhang)
Day 3:
Osaka / Kobe > Nara > Kyoto > Nagoya / Gifu
(Breakfast / Lunch / Dinner)
Todaiji Temple - Home to Japan's largest bronze statues of Buddha, Todaiji Temple is Nara's most popular tourist attraction and a UNESCO World Heritage Site as well.
(Cr: Conkarampelas)
(Cr: Nishiyama Aoi)
Nara Deer Park - To all the animal lovers out there, this is the place for you! Nara Deer Park is home to hundreds of Freely Roaming Deers, which were once considered messengers of the gods. Deer crackers are up for sale around the park if you wish to feed them. Some of these furry animals have even learned to bow to visitors for food!
(Cr: Timo Volz)
(Cr: Joey Huang)
Kiyomizudera - Part of the historic monuments of Ancient Kyoto UNESCO World Heritage Site, Kiyomizudera is popular because of its wooden stage that protrudes out from its main hall. Get to see stunning views of the surroundings that boast a sea of colours during Spring and Fall.
(Cr: kiyomizudera.or.jp)
(Cr: Yosemune-zukuri)
(Cr: kiyomizudera.or.jp)
Higashi District
Kimono Wearing Experience - Stroll along Kyoto Old Town and fill your cameras with impressive photographs of you in the super pretty Traditional Japanese Costumes.
**Note: Only costumes will be provided for Kimono Wearing Session. Hairdressing and other accessories are at your own expense.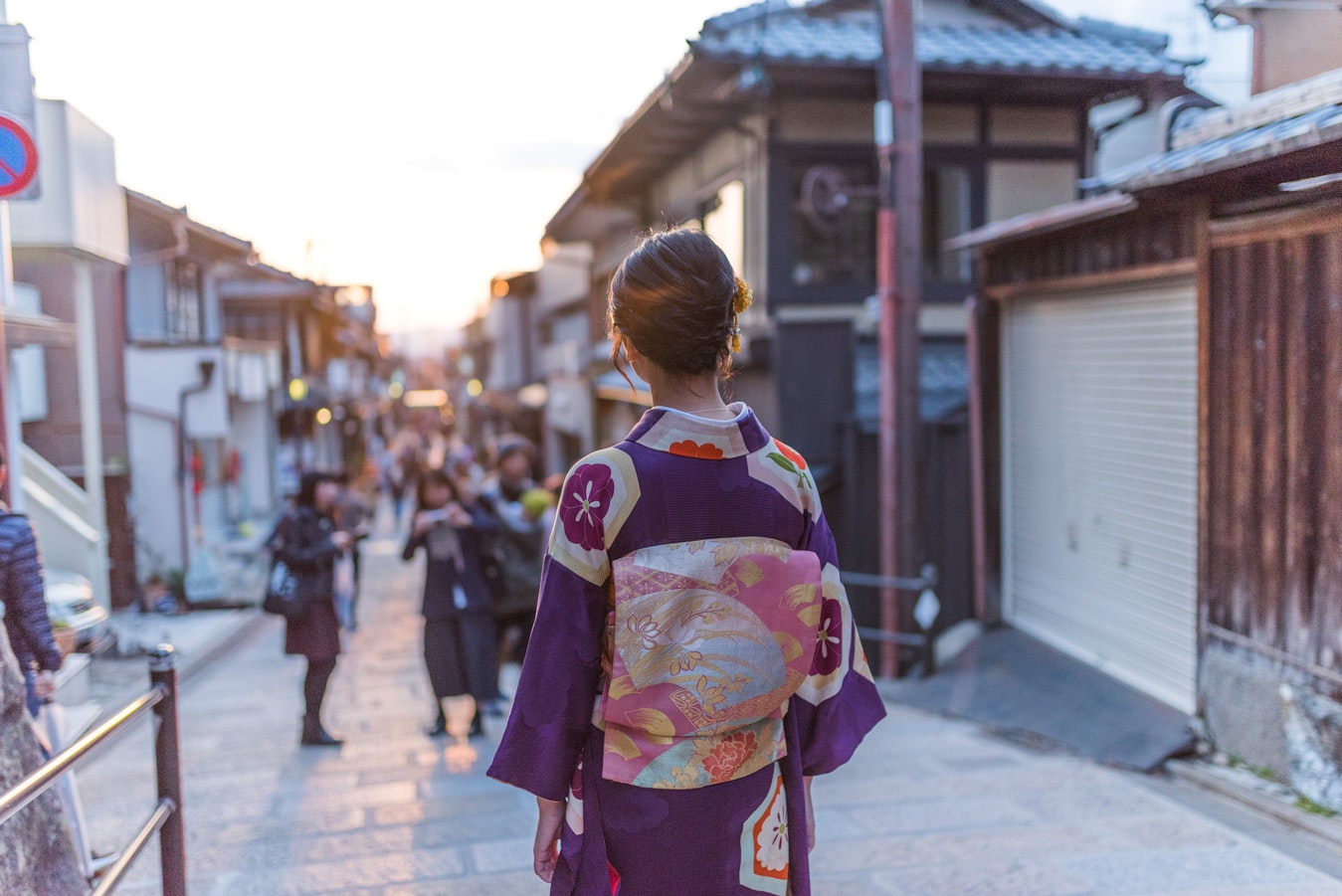 (Cr: Kevin Xie)
(Cr: Satoshi Hirayama)
Day 4:
Nagoya / Gifu > Shizuoka > Fuji Five Lakes
(Breakfast / Dinner)
(Cr: inhamamatsu.com )
(Cr: inhamamatsu.com )
(Cr: inhamamatsu.com )
Mishima Sky Walk - Visit the Longest Pedestrian-Only Suspension Bridge in Japan, which offers a superb view of Mount Fuji.
(Cr: All About Japan)
(Cr: All About Japan)
(Cr: Japan Highlights Travel)
Premium Outlet - If you are a shopaholic, prepare yourself and rejoice because you are about to visit Japan's Most Popular Outlet Mall, which is definitely a shopping paradise!
Check in to Onsen Hotel.
Day 5:
Fuji Five Lakes > Hakone > Tokyo
(Breakfast / Lunch)
Hakone Ropeway (One Way) - Pamper yourself with an amazing view of Mount Fuji and the Crater of Hakone when you hop on the Scenic Cable Car Ride. It is definitely a sight you do not want to miss!
(Cr: Hakone Ropeway)
Owakudani (The Great Boiling Valley) - Famous for its Kurotamago (Black Boiled Eggs), Owakudani is the area surrounding the crater of Mount Hakone. Today, this volcanic area remains active and sulfurous fumes, hot springs and hot rivers are still present. Here, you can purchase eggs which are blackened by the sulfur and cooked in the geothermally heated waters. It is believed that consuming these eggs can prolong one's life by seven years, so why not give it a try?
(Cr: Tokyo Weekender)
(Cr: Amaz Travel)
(Cr: Burpple)
(Cr: TokyoGu)
**Note: Owakudani (The Great Boiling Valley) and the Hakone Ropeway are completely closed off when there is a risk of volcanic activity. The visit is subject to climate and weather conditions. In the event that it is unsafe to visit, this attraction will be replaced by Lake Ashi Sightseeing Cruise.
Asakusa Kannon Temple - Also known as Sensōji, this is Tokyo's most colourful and popular temple.
(Cr: Bryan Pulgar)
(Cr: Charles Postiaux)
(Cr: 1986 0125 on Unsplash)
Nakamise - Nakamise Street is a 250-metre shopping street lined with souvenir shops and food stalls. Get to experience the true Japanese Culture with "Tabearuki" (which means 'Walk-And-Eat' in Japanese).
(Cr: JW Web Magazine)
Shinjuku - If you're in Japan's capital, you cannot miss Tokyo's Famous Shopping Area! Shinjuku is a large entertainment, business and shopping area around Shinjuku Station, which is the World's Busiest Railway Station. How many people pass through this station each day? At least two million passengers!
(Cr: Benjamin Hung)
(Cr: Albert Dera)
Day 6:
Tokyo
(Breakfast)
Option A: Tokyo Disneyland (1 Day Passport) - A theme park based on the films produced by Walt Disney
Option B: Tokyo Disney Sea (1 Day Passport) - A fantasy theme park in Tokyo Disney Resort that is Unique to Japan as it is inspired by the myths and legends of the sea.
**Note: Please inform us of your option when you are making your booking.
(Cr: tokyodisneyresort.jp)
(Cr: tokyodisneyresort.jp)
(Cr: tokyodisneyresort.jp)
(Cr: tokyodisneyresort.jp)
Day 7:
Tokyo (Narita / Haneda) > Hong Kong
(Breakfast / Meals will be provided onboard the flight)
Transfer to the airport for your flight to Hong Kong - the Home of Dim Sum! Continue your journey in Hong Kong, and be amazed by the incredible city skyline along with the flurry of activities that make Hong Kong what it is today. Dotted with traditional dim sum restaurants, temples and teahouses, you will never get bored of Hong Kong. Once known as the most popular international business hub in the world, Hong Kong boasts one of the world's most impressive city skyline which gives off an amazing glow at nighttime.
Free Day
(Cr: Simon Zhu)
(Cr: Steven Wei)
Day 8:
Hong Kong
(Cr: Jimmy Chan)
Day 9:
Hong Kong > Singapore
Transfer to the airport for your flight back to Singapore. We hope you have had an enjoyable and memorable vacation with WeekendGoWhere!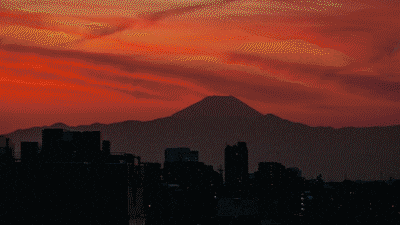 Everything is all set and ready for you. What are you waiting for? Embark on your next adventure in Japan!
[Hotel Accommodation]
1N Osaka Dai-Ichi Hotel or similar
1N Nagoya Castle Plaza Hotel or similar
1N Mount Fuji Tominoko Hotel or similar
2N Tokyo Dome Hotel or similar
2N Hong Kong Metropark Hotel Mongkok or similar
[Pricing]
Our package starts from S$2,488 / Adult
Departure Dates: Apr - Sep 2019
Chat with us on WeekendGoWhere or Facebook Messenger to talk to our travel consultants or WhatsApp +65 93900052
(Mon - Fri, 9am - 6pm / Sat, 9am - 5pm)
*Price excludes airport tax, local tax, and all spendings of personal nature.
[Delicacies]
5 Breakfasts + 3 Lunches + 2 Dinners
Sushi
Tempura
Shabu-Shabu
Yakiniku or Seafood BBQ
Takoyaki
Note:
Mandarin speaking

tour guide.

Adjustments to the schedule may be made according to the situation.

Children age-range: 2-11 years-old
BOOK WITH US TO GET FREE PIKACHU AND PSYDUCK GIFTS!


OR Pick a Cute Pikachu Neck Pillow!
---
Plan a wonderful weekend with us! Contact our travel hotline 6358 4231 or send us a message on our Facebook Page for more details.

WeekendGoWhere Product | Travel the World, One Weekend at a Time!
WeekendGoWhere Singapore is a Singapore Tourism Board (STB) certified travel agency. We provide you with discounted electronic tickets for Singapore attractions and great travel packages.
There are no reviews yet.
Write a review
In order to write a review, you must first
login
.