Starting from March, Japan will experience the Sakura trees blooming season. For many Japanese, the blooming of the cherry blossom trees symbolises human life, transience and nobleness. They regard the blooming of the Sakura trees as the official start of Spring and even came up with a schedule for the special occasion.
WeekendGoWhere has specially prepared a 7D5N Central Japan tour with Sakura viewing opportunities. Just imagine drinking wine and enjoying snacks under the beautiful Sakura trees, Wow!
Departure Dates (2018): 30th March, 3rd April, 5th April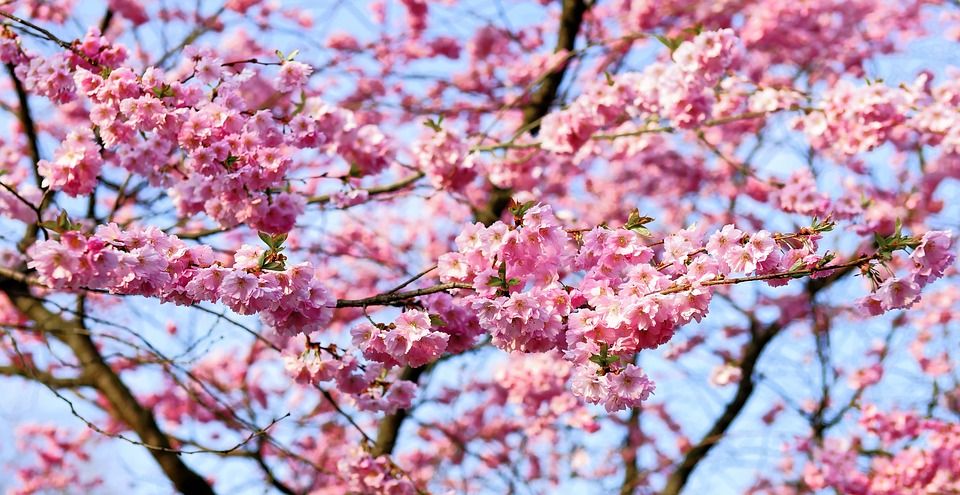 [Trip Highlights]
Nagoya: Nagoya Castle Park, Gujo Hachiman Castle Nakabashi Bridge
Takayama: Nakabashi Bridge, Shirakawa-go Gassho Village, Kenrokuan Garden, Gold Flake Workshop, Higashi Chaymachi Street
Mt Fuji: Mt Fuji (5th Station), Oshino Hakkai 8 ponds
Kanazawa: Omicho Market, Samurai House, Zenkoji Temple, Daio Wasabi Farm
Matsumoto: Seasonal fruit picking, Matsumoto Castle
Tokyo: Ueno Park (Sakura), Ginza, Shinjuku Kabuki-Cho
Samurai House
Mt Fuji
Ueno Park
Kabuki-Cho
[

Trip Itinerary

]
Day 1:
Assemble at Singapore Changi Airport for the flight to Nagoya
Meal will be onboard flight
Day 2:
Meet local guide upon arrival
Start trip with Sakura blooms at Nagoya Castle Park
Swing by Gujo Hachiman Castle Town to learn the art of food replica making also known as "Sampuru"
Visit Nakabashi Bridge, the symbol of Takayama
Check into accommodation
Lunch and dinner time included
Day 3:
Visit Takayama morning market
Head towards Shirakawa-Go, a UNESCO World Heritage Site which houses some 250-year-old buildings. These buildings come with a roof in a unique slanting design
Move over to Kenrokuen Garden, a traditional Japanese garden regarded as one of the feudal lord's most beautiful gardens in Japan
Drop by Gold Flake Workshop and witness how gold flakes are crafted
Last stop will be Higashi Chaymachi Street which is also Kanazawa's most famous geisha district. Many of the tall narrow houses are still in business even today.
Breakfast, lunch and dinner time included
Day 4:
Visit Omicho Market in the morning
Proceed to Samurai House - the former house of a samurai family and is restored and open to public
A trip to the Zenkoji Temple, built in the 7th century is also included
Onwards to the largest Wasabi farm in Japan - Dalo Wasabi Farm to explore the processing of wasabi products
Breakfast, lunch and dinner time included
Day 5:
Make a photo stop at Matsumoto Castle
Enjoy a seasonal fruit picking session at a local fruit farm
Visit Mt Fuji, the world-famous icon of Japan. Travellers can get off the 5th Station (subjected to weather conditions) and thoroughly enjoy the magnificence of Mt. Fuji without having to climb all the way to the top
Next stop is the Oshino Hakkai, the name given to the 8 ponds filled with melted snow. It is located at the foot of Mt. Fuji
End the day with an overnight stay at a Hot spring resort
Breakfast, lunch and dinner time included
Day 6:
Visit the famous Asakusa Kannon Temple with more than 1,300 years of history
Take a stroll along Nakamise Street and enjoy the shops selling traditional items and food
Catch a glimpse of the Tokyo Sky Tree from afar
Drive pass Imperial palace
Visit the Ueno Park to view the Sakura Trees
Head to Ginza and lastly, shop at Shinjuku Kabuki-Cho, the entertainment and business district around the Shinjuku Station
Breakfast and dinner time included
Day 7:
After breakfast, transfer to the airport for flight back to Singapore
[

Hotel Accommodation

]
Takayama: Hida Plaza Hotel or similar class 1N
Kanazawa: Kanazawa Kokusai Hotel or similar class x 1N
Matsumoto: Hotel Kagetsu or similar x 1N
Kawaguchi: Tominoko Hotel (Hot Spring) or similar x 1N
Narita: ANA Crowne Plaza Hotel or similar class x 1N
[

Pricing

]
Departure Dates (2018):

30th March

,

3rd April

,

5th April

Adult
Children
Singapore - Nagoya Flight No.: SQ672 01:20-08:40
2 people: SGD$2788 per pax
Additional bed: SGD$2688 per pax
Narita - Singapore Flight No.: SQ637 11:10-17:20
1 person: SGD$3188 per pax
No additional bed: SGD$1988 per pax
Note:
5 Breakfast + 4 Lunch + 5 Dinner
Mandarin speaking tour guide
Adjustments to the schedule may be made according to the situation
Children age-range: 2-11 years-old
*Extra Airport tax fee: SGD$80 per pax (Airport tax is subjected to changes, please ask customer service for latest price)
*Extra tour guide/bus driver fee: ¥3600
Everything is all set and ready for you. What are you waiting for? Embark on this Japan Sakura tour!
---
Plan a wonderful weekend with us! Contact our travel hotline 6358 4231 or send us a message on our Facebook Page for more details.

WeekendGoWhere Product | Follow Us, Better Life
WeekendGoWhere Singapore is a Singapore Tourism Board (STB) certified travel agency. We provide you with discounted electronic tickets for Singapore attractions and great travel packages.