Chat with us on WeekendGoWhere or Facebook Messenger to talk to our travel consultants or WhatsApp +65 93900052
(Mon - Fri, 9am - 6pm / Sat, 9am - 5pm)
---
Taiwan has remained a Top Destination to travel to as She is one of the few places in the world where ancient religious and cultural practices still thrive in an overwhelmingly modernist landscape. She holds many wonders that never fail to wow the world over and over again. It is the Ideal Travel Destination for those who are seeking a rich cultural diversity. Given Taiwan's highly religious population, it is no wonder that it is home to a shocking 16,000 temples around the country. Apart from the diverse religions, Taiwan is also known for its towering mountains and coastal areas that boast many spectacular views that will blow you away. The most prominent aspect of Taiwan for many of us would definitely be the lively and bustling Night Markets, which is surely a good enough reason to visit Taiwan. Filled with mouth-watering local delicacies ranging from Lu Rou Fan (Minced Pork Rice) to Niu Rou Mian (Beef Noodle Soup), you will never run out of things to savour at the numerous unique street stalls spread across 300 night markets. All in all, Taiwan has something for everyone: rich traditional and modern culture, breathtaking sceneries and of course, extremely delicious street food as well!
WeekendGoWhere has specially prepared an 8D7N All Taiwan package for you, which includes visiting the famous night markets that Taiwan is known for! Meet the welcoming and warm locals in Taiwan as you explore their country.
Departure Dates: Apr-Sept 2019
(Cr: Taiwan Tourism Bureau)
(Cr: Taiwan Tourism Bureau)
[Trip Highlights]
High-Speed Rail Experience and Scenic Train Ride
Enjoy Local Farm Stay and Farm Activities
Visit the Second Largest National Park in Taiwan - Taroko National Park
Stay overnight in Hot Spring Resort and Canyon Hotel
Go to the Local Night Markets to hunt for a variety of local street snacks, clothes etc.
[Trip Itinerary]
Day 1:
Singapore > Taoyuan > Taichung
(Meals will be provided onboard the flight)
Assemble at Changi International Airport for your flight to Taiwan.
Fengjia Night Market - This night market is the Largest in Taiwan and it is one of Taichung's commercial business districts. Here, it is common to find delicious street snacks and clothing at affordable prices. What a great way to start your trip to Taiwan!
(Cr: Taiwan Tourism Bureau)
Day 2:
Taichung > Nantou > Tainan
(Breakfast / Lunch / Dinner)
Sun Moon Lake (inclusive of a Cruise Ride) - Sun Moon Lake is the Largest Lake in Taiwan. Enjoy a cruise ride on this very lake and soak in the stunning views with its lush greenery and mountainous surroundings.
**Note: The Sun Moon Lake Cruise Ride is subject to weather conditions.
(Cr: Spiritual Travels)
(Cr: mytaiwantour.com)
Wen Wu Temple - Built in 1983, this temple allows visitors to Hang Wind Chimes along the steps leading up to the temple, as a form of prayer to ask for blessings. Once there is a breeze, you can hear the faint tinkling of chimes, a soothing and pleasant sound that will surely calm your hearts.
(Cr: Taiwan Tourism Bureau)
(Cr: Taiwan Tourism Bureau)
Aboriginal Local Product Center
Fairy Lake Leisure Farm - For those seeking tranquillity and time away from bustling city life, Fairy Lake Leisure Farm has it all. Get to experience the slow pace of life here when you try out activities such as longan picking and coffee grinding during the interactive guided tour around the farm. Complete your visit with a Farm Stay and get to truly experience the Rural Lifestyle here.
** Note: In the event of unforeseen circumstances, farm visit may be replaced with a similar activity.
(Cr: TripZilla)
Day 3:
Tainan > Kaohsiung
(Breakfast / Lunch)
Cigu Salt Mountain - Visit Taiwan's largest salt factory, and maybe get some salty ice-cream from the onsite salt mart.
(Cr: Travel King)
Cigu Lagoon - Taiwan's largest lagoon is extremely high in salt concentration, hence making it a great location for farming oysters. Here, you can Barbeque Oysters.
Anping Old Street - Known as "Taiwan's Number One Street" as it is the first established merchant street in that area, Anping Old Street is the place to try out their Local Delicacies and get your hands on some handmade souvenirs. The food here comes in smaller portions and is reasonably priced, which makes it a great place for you to try as many dishes as possible. Don't forget to save some space in your tummy for the yummy desserts!
Hop on a High-Speed Rail and enjoy your journey to Kaohsiung.
(Cr: pixabay)
Liu He Night Market - If you're visiting Kaohsiung, you cannot miss out the Liuhe Night Market, one of the Popular Night Markets with more than 100 stalls. In the daytime, the place looks like any other road but at night, the roads are closed down and this place transforms into a lively marketplace. The star of this night market is definitely the Seafood, ranging from crabs to octopus!
(Cr: Taiwan Tourism Bureau)
(Cr: Taiwan Tourism Bureau)
Day 4:
Kaohsiung > Taitung
(Breakfast / Lunch / Dinner)
Ten Drum Culture Village - This is the first International Art Village for the Drum Music of Asia.
(Cr: twtainan.net)
Fo Guang Shan Buddha Memorial Centre - Established in 2011, it's the Largest Place of Worship for Buddhism in Taiwan.
(Cr: Taiwan Tourism Bureau)
(Cr: Taiwan Tourism Bureau)
Pearl Centre
Check-in to and spend your night at a Hot Spring & Resort.
**Note: Please bring along your own swimwear and swim cap if you intend to visit the hot spring.
Day 5:
Taitung > Hualien
(Breakfast / Lunch / Dinner)
Rice County School - This place was established because the farmer's association wanted visitors to get Hands-On Experience at the paddy field, rather than just simply admiring the beautiful scenery. After learning about the milling processes, you get to pack the rice into sacks before bringing them home as a souvenir.
(Cr: Taiwan Tourism Bureau)
(Cr: Taiwan Tourism Bureau)
Mr Brown Avenue - Next, head to what is dubbed the "Green Road of Paradise", whereby you can marvel at the sights of the extensive paddy fields that seem to stretch on forever. The magnificent mountain backdrop further enhances the grandeur of the place. It is no wonder that this place is a favourite cycling spot for both locals and visitors.
(Cr: Just An Ordinary Girl)
(Cr: Taitung Travel)
(Cr: Taitung Travel)
"Sanxiantai" - Admire the oddly-shaped rocks when you are here, including the three most popular rocks which have spawned legends of the three Chinese saints: Lyu-Dongbin, Li-Tieguai and He-Xiangu after arriving at the island.
(Cr: East Coast National Scenic Area)
(Cr: East Coast National Scenic Area)
(Cr: East Coast National Scenic Area)
(Cr: East Coast National Scenic Area)
Pearl Center
Stay a night at Taiwan's only 5 Star hotel in Canyon-Silk Place Taroko Hotel where you can enjoy a Buffet Dinner.
**Note: In the event of unforeseen circumstances, the hotel may be replaced with a similar hotel, subject to availability.
Day 6:
Hualien > Yilan > Taipei
(Breakfast / Lunch)
Taroko National Park (Entrance Arch / Swallow Grotto / Tunnel of Nine Turns / Cimu Bridge) - This is the Second Largest National Park in Taiwan and also one of the Natural Wonders of The World.

Apart from the Gorge, there are other attractions such as the aboriginal settlements, temples, museums, and numerous hiking trails for visitors to experience the true beauty of mountainous Hualien.

The mountains here have peaks that soar above an astonishing 3,000 metres above the sea level.
(Cr: Taiwan Tourism Bureau)
(Cr: Taiwan Tourism Bureau)
Lingzhi Tea House
Hop on an East Coast Scenic Train Ride to Taipei.
King Car Whisky Distillery
Shifen Waterfall - Dubbed the "Niagara of Taiwan", Shifen is well known for its 40-metre tall waterfall, that creates a rainbow as the water crashes down to join the lake below. It would be a waste to not visit this insanely beautiful waterfall.
(Cr: Taiwan Tourism Bureau)
(Cr: Taiwan Tourism Bureau)
(Cr: Eternal Arrival)
Shifen Old Street - Events such as the Sky Lantern Festival draw floods of visitors from around the world to Pingxi area every year. Originally built to transport coal, Shifen is the place for many tourists to Release a Sky Lantern

with their wishes

painted on with calligraphy brushes.
(Cr: Round Taiwan Round)
(Cr: naturalartstravel.com)
Raohe Night Market - Embark on a hunt for the best bargains here at Taipei's Oldest Night Bazaar, where you can get the most Authentic Taiwanese Experience.
(Cr: ladyironchef)
Day 7:
Taipei
(Breakfast)
Jiufen - A former gold mining village crammed with teahouses and shops offering local delicacies and crafts. Many buildings in this town remained unchanged till this day, and it is now a maze of lanes and alleyways showcasing Japanese Influence on the architecture and culture.
(Cr: Taiwan Tourism Bureau)
(Cr: Taiwan Tourism Bureau)
(Cr: Taiwan Tourism Bureau)
Taipei 101 (Observation Deck at Your Own Expense) - When you're in Taipei, it is almost impossible to miss the most prominent landmark in Taiwan. For those who are interested in getting a bird's-eye view of the city, you can opt to visit the Observatory Deck. Apart from the view, you will also be able to take what used to be one of the Fastest Elevators in the world and also, get to see the damping device which protects the building from earthquakes and typhoons.
(Cr: Lonely Planet)
Tienlu Gallery
Ximending - Taipei's Famous Shopping Area is equivalent to the "Harajuku" of Taipei, which is known for youth culture and fashion. Ximending Pedestrian Area is extremely popular among tourists and Taipei youths as it boasts a wide range of shopping opportunities and dining facilities. If you're lucky, you might be able to catch a few street performances and exhibitions.
(Cr: Going Somewhere Slowly)
Day 8:
Taipei > Singapore (Home Sweet Home)
(Breakfast / Meals will be provided onboard the flight)
Transfer to the airport for your flight back to Singapore. We hope you have had an enjoyable and memorable vacation with WeekendGoWhere! We look forward to your next trip with us!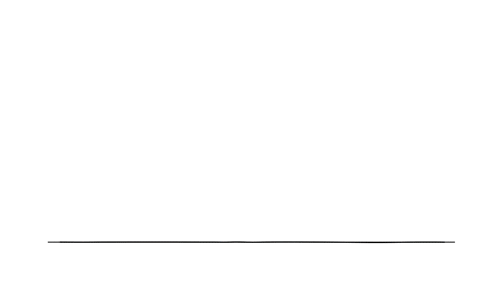 Everything is all set and ready for you. What are you waiting for? Embark on your next adventure in Taiwan!
[Hotel Accommodation]
1N Taichung Beacon Hotel or similar
1N Fairy Lake Leisure Farm or similar
1N Kaohsiung Just Sleep Hotel or similar
1N Taitung Luminous Hot Spring Resort & Spa or similar
1N Hualien Silks Place Taroko or similar
2N Taipei Garden Hotel or similar
[Pricing]
Our package starts from S$988 / Adult
Departure Dates: Apr-Sept 2019. Please provide your travel date range to our travel consultant, and they will follow up with you promptly.
Chat with us on WeekendGoWhere or Facebook Messenger to talk to our travel consultants or WhatsApp +65 93900052
(Mon - Fri, 9am - 6pm / Sat, 9am - 5pm)
[Delicacies]
7 Breakfasts + 5 Lunches + 3 Dinners (Menus may vary depending on season)
Shao Minority Flavour
Local Farm Flavour
Taiwanese Traditional Cuisine
Aboriginal Flavour
Taiwanese Cuisine
Note:
Note:
Mandarin speaking

tour guide.

Adjustments to the schedule may be made according to the situation.

Children age-range: 2-11 years-old

Due to local or religious festivals unforeseen circumstances and weather conditions, the sequence of the itinerary may need to be changed or alternative sites substituted at short notice.
BOOK WITH US TO GET FREE PIKACHU AND PSYDUCK GIFTS!


OR Pick a Cute Pikachu Neck Pillow!
---
Plan a wonderful weekend with us! Contact our travel hotline 6358 4231 or send us a message on our Facebook Page for more details.

WeekendGoWhere Product | Travel the World, One Weekend at a Time!
WeekendGoWhere Singapore is a Singapore Tourism Board (STB) certified travel agency. We provide you with discounted electronic tickets for Singapore attractions and great travel packages.
There are no reviews yet.
Write a review
In order to write a review, you must first
login
.