Click the buttons below to Chat With Us via
Whatsapp / Call / Facebook Messenger
---
The Genting Dream is the first ship by Dream Cruises, and it is a vessel where your dreams will come true! Hop onboard and embark an adventure to explore the world, all from the comfort of your luxurious cabins, complemented by our world-class Asian hospitality. With Genting Dream, not only will you be able to enjoy the wide range of facilities on the ship such as rock climbing, but you will also get to dine in restaurants which serve Japanese and many more cuisines. From unique entertainment to fine dining and relaxing spa treatments, the possibilities are endless! Pamper yourself by staying a few nights in our elegant rooms that are embellished with balconies overlooking the sea. Book your dream holiday and discover your dream destinations today.
[Package Includes]
All Meals
World Class Entertainment & Shows
Accommodation
Port Charges
Free Public Facilities
[Package Excludes]
Personal Insurance, Porterage Fee, Visa Fee
All expense of purely personal nature
[Room Types]
Palace Villa
You'll be proud to call one of our lavishly appointed Palace Villas your very own. Classed as one of the largest two-bedroom accommodations at sea, this villa features a spacious balcony with a whirlpool. This room comes with a personal butler that will handle all your requests, from serving in-suite afternoon tea to arranging stateroom dining for those who can't bear to leave their elegant shipboard home.
Size (SQM): 224
Capacity: 6 pax
Amenities:
Large Bedroom with 1 King-size bed
Second bedroom with 1 Queen-size bed
1 Double Sofa Bed
Spacious Private Balcony (40 sqm)
Spacious Separate Living Room with a Dining Area
Private Sun Deck with a Whirlpool
Dedicated Personal Butler
24-hour Butler Concierge Service
3 - 4 Flat-Panel Televisions
Luxurious Bathroom complete with a bathtub, shower and a powder room
Inter-connecting rooms available
Palace Penthouse
In the Palace Penthouse stateroom, sophisticated décor is complemented by a "Dream Bed" dressed in fine linen and a lavish bathroom with spa-level amenities and premium-quality fluffy bathrobes. There is a spacious separate living room with a dining area and a private balcony for an ever-present panoramic ocean view.
Size (SQM): 56 - 115
Capacity: 6 pax
Amenities:
Sizeable Bedroom with 1 King-Size / Queen-Size Bed
Private Balcony
Spacious Separate Living Room with Dining Area
24-hour Dedicated Butler Concierge Service
2 Flat-Panel Televisions
Luxurious Bathroom which consists of a Bathtub and a Separate Shower
Palace Deluxe Suite
Stylish, spacious and welcoming, the Palace Deluxe Suite lures you in and keeps you spellbound to its charms. The Butler Concierge is always ready to order up your favourite dishes from selected restaurants.
Size (SQM): 41 - 67
Capacity: 4 pax
Amenities:
Bedroom with 1 Queen-Size Bed
Private Balcony
Contemporary Sitting and Dining Area
24-hour Butler Concierge Service
Flat-Panel Television
Private Bathroom with a bathtub and separate shower/toilet
Inter-connecting and adjoining staterooms available
Palace Suite
Palace Suites are strategically positioned such that you get stunning views at first light. Watch as the sky, sea and horizon fill up with colours. Be the first to see the morning vista from the comfort of your cabin.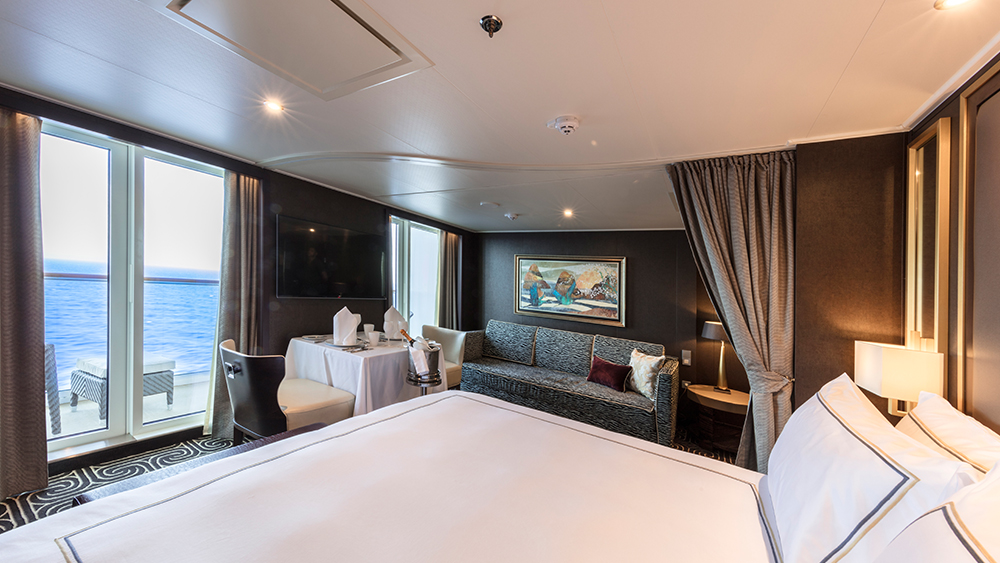 Size (SQM): 37
Capacity: 4 pax
Amenities:
Queen-Sized Bed
Double Sofa Bed
Private Balcony
24-hour Butler Concierge Service
Walk-In Closet
Flat-Panel Television
Bathroom with a combined Bathtub and Shower (Wheelchair-Accessible Staterooms only have showers and no bathtubs)
Inter-Connecting Rooms available
Balcony Deluxe Stateroom
Turn around, and everywhere you look, you'll see thoughtfully selected amenities and comforts in this stylish and spacious stateroom.
Size (SQM): over 22
Capacity: 2 - 4 pax
Amenities:
Queen-size bed
Sleeper Single / Double Sofa Bed (optional)
Ceiling Pullman Bed (optional)
Private Balcony
Flat-Panel Television
Inter-Connecting Rooms Available
Balcony Stateroom
There is perhaps no greater pleasure than a private stateroom balcony – after all, the ocean is the main highlight of the cruise, isn't it? Relax in incredible comfort when you return from your busy adventures on shore. Exhale, relax and enjoy the stylish setting where you can revel in the endless ocean view.
Size (SQM): over 20
Capacity: 2 - 4 pax
Amenities:
Queen-Size Bed
Sleeper Single Sofa Bed (Optional)
Ceiling Pullman Bed (Optional)
Private Balcony
Flat-Panel Television
Inter-Connecting and Adjoining Staterooms Available
Oceanview Stateroom
The Oceanview Stateroom will cradle you in comfort as you enjoy a panoramic ocean vista in this light-flooded and view-filled contemporary space.

Size (SQM): over 16
Capacity: 2 - 4 pax

Amenities:
Two Single Beds
Sleeper Single/Double Sofa Bed (Optional)
Ceiling Pullman Bed (Optional)
Flat-Panel Television
Interior Stateroom
You'll be cocooned in calm serenity in an Interior Stateroom, with space designed for comfort and convenience.
Size (SQM): over 13
Capacity: 2 - 4 pax

Amenities:
Beds
Sofabed
Ceiling Pullman bed (optional) available for up to the Third Berth
Flat-Panel Television
Inter-Connecting Rooms Available
The Palace
An exclusive enclave on the Genting Dream Cruise, The Palace is part boutique hotel, part private clubhouse. Enter a different world where you will find exclusivity, style and impeccable service. This is the ultimate luxury experience on the Dream Cruise line. This option comes with its own dedicated servers and you get to enjoy exclusive privileges and your very own private facilities.
[Facilities]
Waterslide Park
Speed down the slippery slides that tower high above the ocean – there's no other thrill like it! Choose from six different and unique slides – ranging from easy-going chutes for families to heart-racing steep inclines for daredevils. These watery slopes will keep you grinning from ear to ear for days.
Rock Climbing Wall
Challenge your family and friends to see who can scale our energy-burning rock climbing wall in the shortest possible time.
**Guests are advised to bring along their own sports shoes to fully enjoy this facility.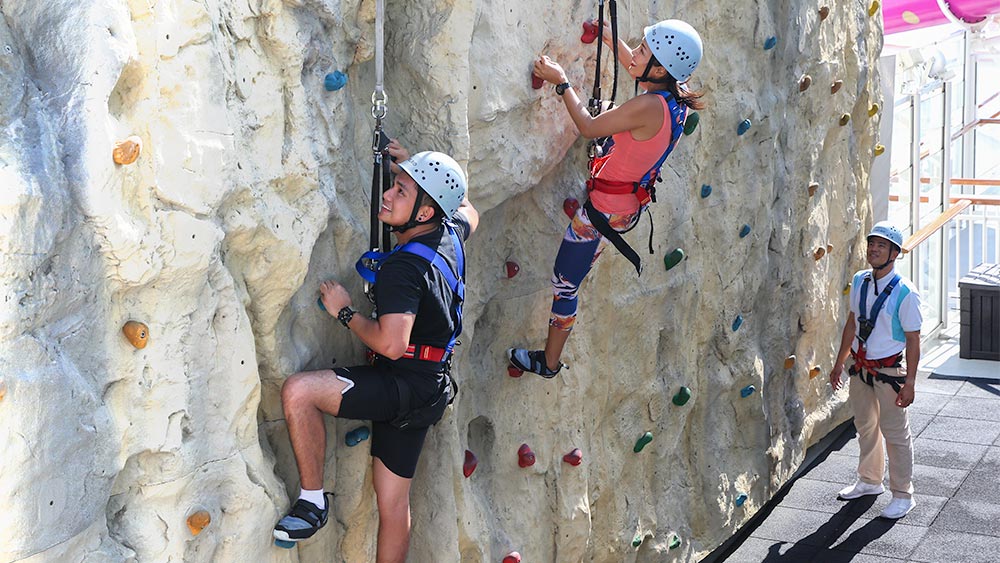 Mini-Golf
Take your family out for a round on our nine-hole putting course, complete with a beautiful ocean backdrop.
**Guests are advised to bring along their own sports shoes to fully enjoy this facility.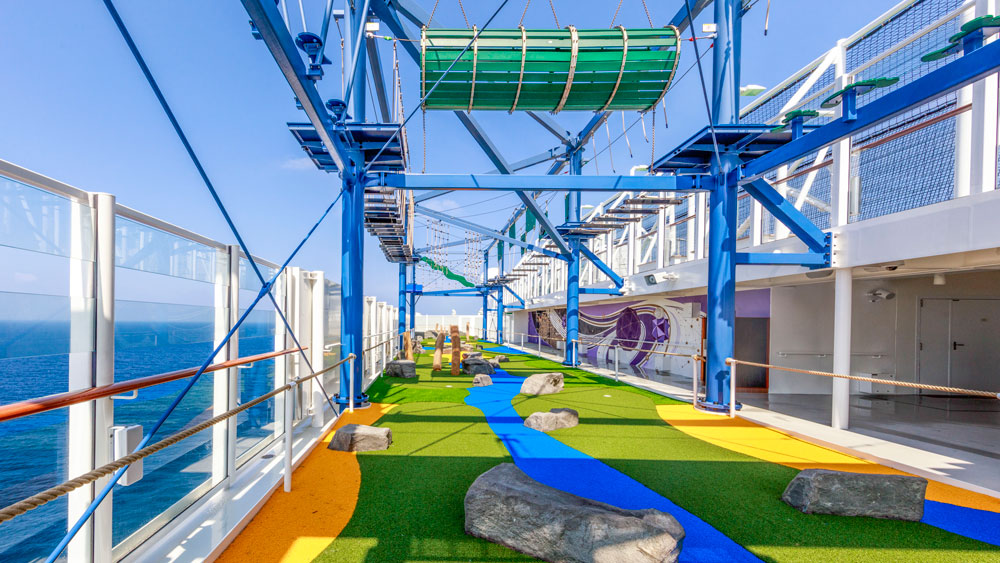 Sportsplex
This large outdoor court hosts everything from old-school basketball and tennis games to kooky and challenging bubble soccer, giant snooker and archery. It's a fantasy playground for both kids and those who are still young at heart. Let your inner-child shine!
**Guests are advised to bring along their own sports shoes to fully enjoy this facility.
Arcade
If you're a video game fanatic, you will be amazed at all the latest arcade games here. Just swipe your access card and you're guaranteed an action-packed day. Ready? Let's go!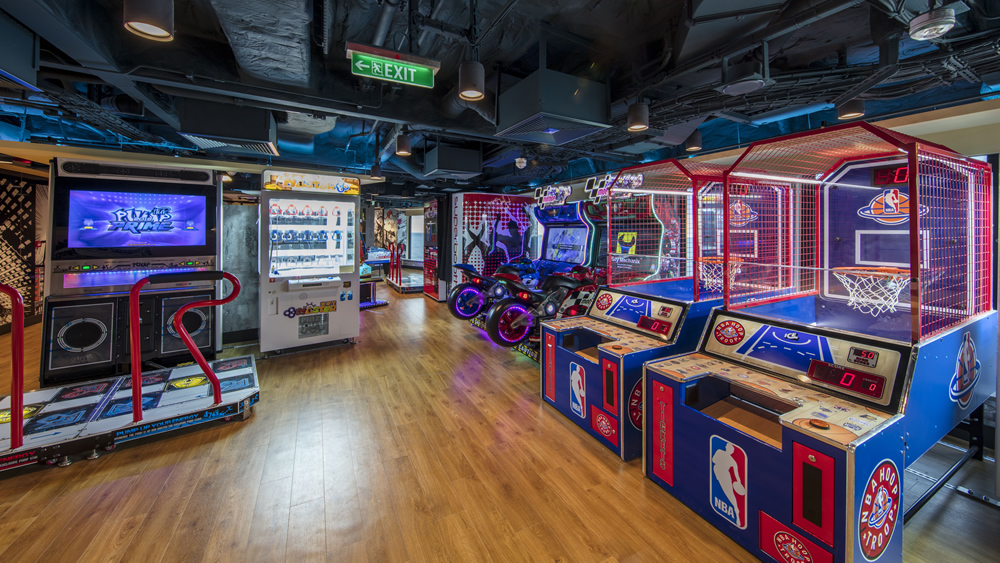 Glow Bowl
Glow Bowl on Genting Dream is a far cry from the sedate alleys you're used to! This four-lane hotspot pulsates with glowing pins, neon balls and ultra-violet lights. Complete the experience with amped-up music and let the good times roll!
Zouk Beach Club
Zouk Beach Club is a one-of-a-kind outdoor beach club at sea where you can spend nights under a blanket of stars watching blockbuster movies on a giant LED screen. Be dazzled by the nighttime clubbing experience on the weekends as well!
Crystal Life Spa
Pick from our long list of traditional and progressive treatments, ranging from rejuvenating Swedish to relaxing Himalayan salt stone; expert facials, scrubs and wraps; and optimum-results therapies. Whether it's high-touch or high-tech, our customised treatments will leave you refreshed, uplifted and glowing.

Crystal Life Asian Spa
Apart from being the largest ocean-going reflexology spa, our "Dream Team" of therapists is known throughout the high seas for their exceptional skills. Flop into one of our many comfy and oversized sofas in our Relaxation Lounge while you enjoy entertainment on your very own iPad.
Intense relaxation awaits you in our Thermal Lounge which features separate men's and ladies' vitality pools, sauna and steam rooms. Detox, de-stress and delight in this serene sanctuary!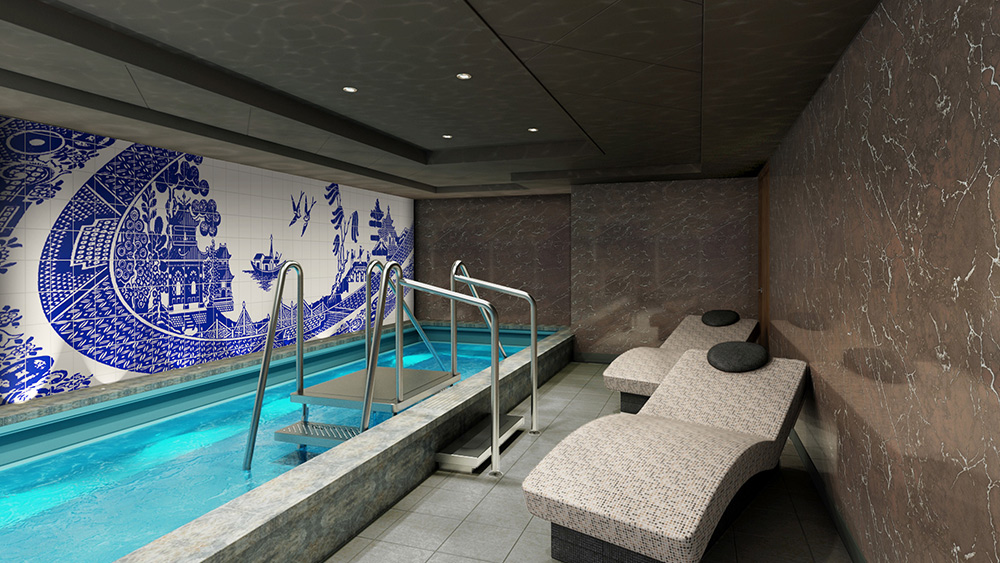 Crystal Life Fitness
Getting a workout is boring. That's why we provide you with an ocean-view at our 24-hour fitness centre. Here, we offer some of the latest, most innovative weight training and cardiovascular equipment. Plus, our team of personal trainers are always ready to aid you in your workout.
[Dining]
Should you have special dietary requests such as vegetarian or gluten-free, please request at time of booking your cruise or contact Restaurant Reservation Department when you are on board. Extra charges may apply, depending on your requirements.
Vegetarian Food – All restaurants onboard provide vegetarian options upon request.
Halal Food – Halal food is available onboard Genting Dream at a section of The Lido.
Indian Food (Vegetarian / Jain) – A special buffet section can be set-up for the group at The Lido for lunch and dinner service.
Chinese
Silk Road Chinese Restaurant
South East Asian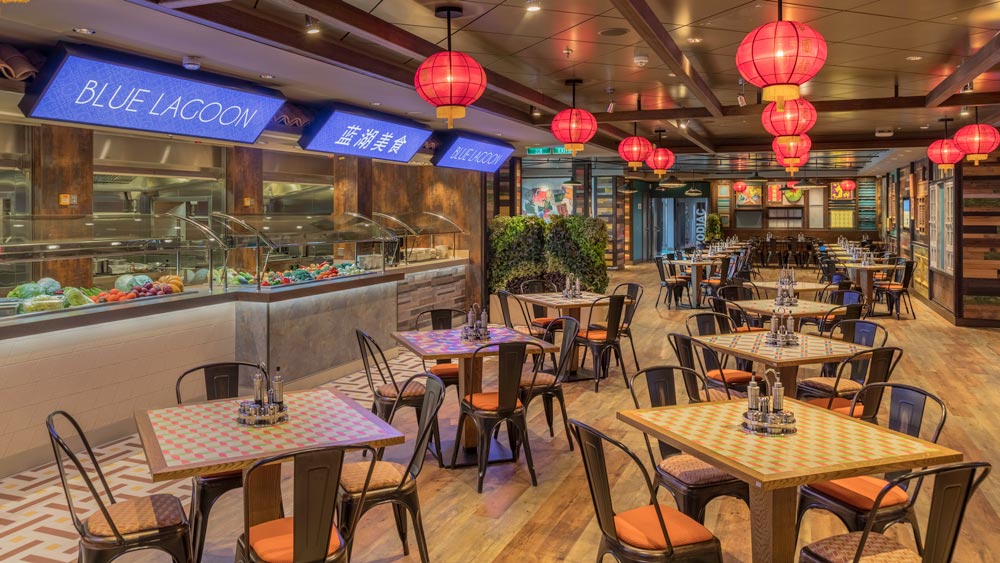 Japanese/Korean (Umi Uma)
International
Prime Steakhouse By Mark Best
Seafood Grill By Mark Best
The Lido
Dessert/Snacks
[Price for Package]
GENTING DREAM CRUISE PROMOTION
[BUY 1 GET 1 FREE]!
2 Nights
To Port Dickson: Oct 30 / Dec 11, 18 / Feb 19, 26 / Mar 4, 11, 25
To Port Klang: Dec 4 / Jan 8 / Feb 12 / Apr 1
3 Nights
To Phuket Nov 3
To Penang-Langkawi: Sep 1 /Nov 10 / Jan 5 / Mar 29
To Langkawi - Phuket: Dec 1 / Feb 16, 23 / Mar 8
To Penang-Phuket: Jan 19
To Malacca Penang: Dec 15 / Jan 22 / Feb 9
To Malacca-Langkawi: Mar 1, 22
4 Nights
To Malacca-Phuket: Jan 27
5 Nights
To Penang - Phuket - Langkawi - KL: Sep 22/ Oct 20 / Nov 24 / Dec 29
To Koh Samui - Bkk: Feb 2 / Mar 15
To Nha Trang - Ho Chi Minh City: Sep 29
To Redang Island - Sihanoukville - Bangkok: Sep 8/ Oct 13
To Surabaya - North Bali: Aug 25
To Penang, Phuket, Kaw (Myanmar): Dec 22
------------------------------
[Weekend Cruise]
2 NIGHTS High Sea/ to Bintan Island :
23, 30 Aug 2019
6, 13, 20, 27 Sep 2019
4, 11, 18 Oct 2019
1, 8, 15, 22, 29 Nov 2019
6, 13, 20, 27 Dec 2019
3, 10, 31 Jan 2020
7. 14. 21. 28 Feb 2020
6, 13, 20, 27 Mar 2020
3 Apr 2020
------------------------------
**Take note that destinations are subjected to change.
[Things to Note]
What to Wear?
When dining in a formal restaurant or when you are joining a welcome cocktail party, formal attire is required. Except for the above-mentioned occasions, casual wear is allowed!
What to Do?
Daily updates will be put up around the cruise so you can refer to them for more information about the activities for the day! Another copy of the detailed itinerary will also be placed in your room by our crew members. Make sure to check them so that you won't miss out on anything!
How to Pay?
Cash: When you are checking in, you can link your credit card to your room card. For every purchase you make onboard, you only need to show your room card. Payment will be automatically deducted from your credit card so there is no need to bring cash onboard.
Tips: Our staff is not allowed to accept any tips from any of our guests. However, you can still reward them by leaving them positive feedbacks in the customer survey forms, which will contribute to their performance.
What Can I Bring Onboard?
Food and drinks will be provided for free onboard the ship so you do not need to bring them on your own. Do not bring your own liquor up on the cruise as well!
What are you waiting for? Where is your next vacation? Genting Dream of course!
---
Plan a wonderful weekend with us! Contact our travel hotline 6358 4231 or send us a message on our Facebook Page for more details.

WeekendGoWhere Product | Travel the World, One Weekend at a Time!
WeekendGoWhere Singapore is a Singapore Tourism Board (STB) certified travel agency. We provide you with discounted electronic tickets for Singapore attractions and great travel packages.
2019-05-10 12:19:29

Love the service of Jerin. Fast in responding. Answer all my queries. Very helpful. The purchasing of my cruise trip was fast n convenient. Cheapest price in the markets. Surprise that they even give reminder of what to take note a day before the cruise. Thumbs up.

Magdalene Ng
Write a review
In order to write a review, you must first
login
.