PRICE FOR PACKAGE
Superior Room
2D1N: From S$78 *per person!
*price subject to change
PACKAGE INCLUDES
One night stay at Golden View Hotel
Four-Star Hotel Room with Breakfast included
Round trip ferry tickets *excluding ferry taxes
Two-way land transfer

Batam City Day Tour

Golden Prawn 933 Seafood Lunch (One Meal)
Adults: 60 minutes Indonesian traditional massage (Or children: a bird's nest)
PACKAGE EXCLUDES
Singapore PDF (Passenger Departure fee), Surcharge & Batam Terminal Fee of S$29/pax payable by cash upon collection of boarding pass
Personal Insurance, Porterage Fee, Visa Fee
Guide and Driver Tipping S$2/pax
All expense of purely personal nature
THINGS TO NOTE
Departure 8:20 AM or 9:20 AM from Singapore
Other hotels are also available. Chat with us to know more!
---
BATAM CITY DAY TOUR ITINERARY
Maha Vihara Duta Maitreya Temple
Polo Outlet
Golden Layer Cakes
First Factory Outlet
Chocolate House
Golden Tourist Shop & Bird Nest Shop
Lunch will be served at Golden Prawn 933
Indonesia Cultural Dance
Golden City Centre (go-kart, rope elements, etc.)
The Illusion (3D Museum)
Bengkong Dry Market Food Stuff Market
Batam Shopping Mall
---
Golden View Hotel is located in Bengkong Laut, a 10 minute drive from the harbor pier and a 20 minute drive from the center of Batam. The hotel has high quality service and excellent facilities to satisfy all the needs of the tourists. Offering comfort and great scenery, the hotel will definitely guarantee you a pleasant stay!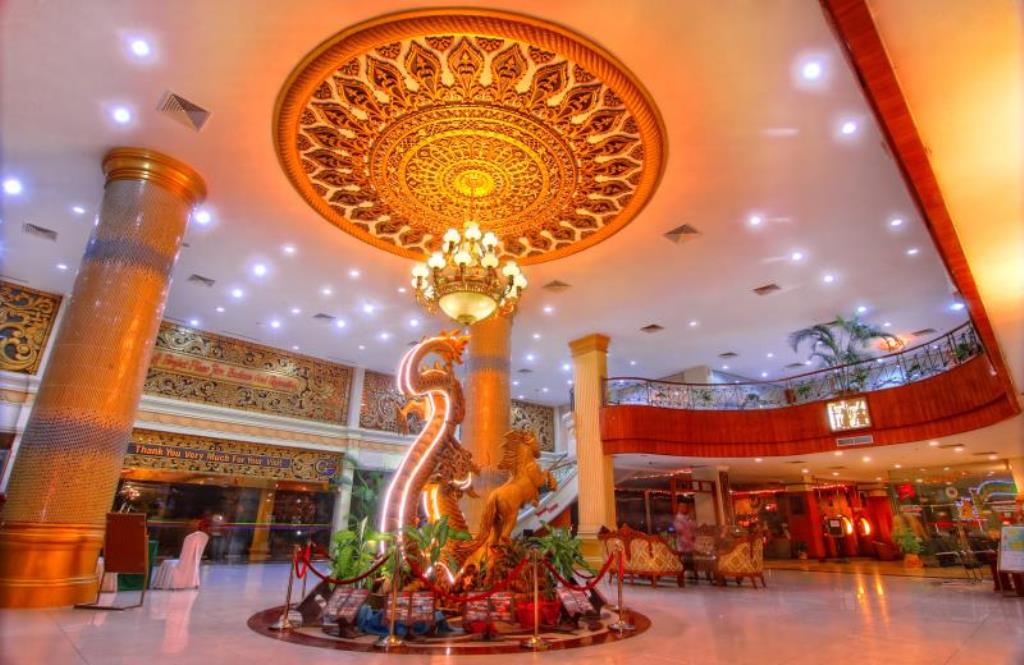 ---
ROOM TYPES
SUPERIOR ROOM
Room Size: Approximately 30 sqm
Rooms are beautifully decorated, giving a comfortable sense of home equipped with air conditioning, heating, desk, minibar and more.
DELUXE ROOM
Room Size: Approximately 34 sqm
Guests have free access to all the rooms with free Wi-Fi, 24 hour room service, Wi-Fi (public areas), valet parking, parking and much more.
AMENITIES:
Air conditioning
Bathrobes
Bathtub
Jacuzzi* selected rooms only
Coffee/tea maker
Complimentary bottled water
Hair dryer
In-room safe box
Internet access – LAN
LAN Internet in room [free]
Mini bar
Satellite/cable channels
Shower
Telephone
Toiletries
TV
---
HOTEL FACILITIES
For the ultimate relaxation, the hotel offers a variety of recreational facilities such as fitness center, sauna, outdoor swimming pool, spa, massage and much more. To cater to children, there are playground and water slides available! The hotel also features a swimming pool and fitness center, as well as traditional relaxing massage and spa services.
Apart from the dazzling interior of the hotel, our trip also includes Batam day massage trip. Our local tour guide will take you to the main attractions of Batam such as a visit to the chocolate factory, bird's nest shop, shopping outlets , feasting on delicious seafood for lunch and indulge in Indonesian massage (60 minutes).
---
Batam is more than just their sun, sand and beaches, there are so much more to explore! Take your mind off the hustle and bustle by visiting the quiet Maha Vihara Duta Maitereya Temple, famous for its many laughing Buddha statues that comes in various sizes and costumes that line around the temple.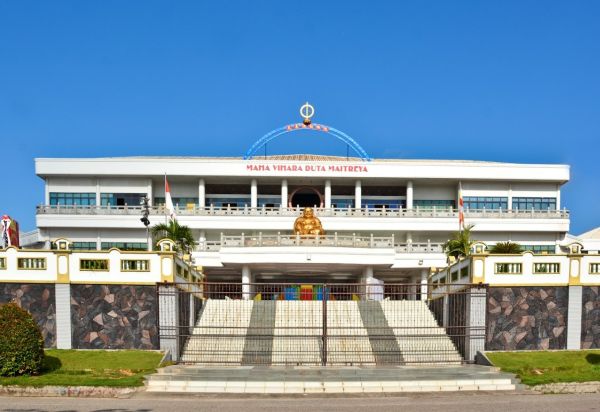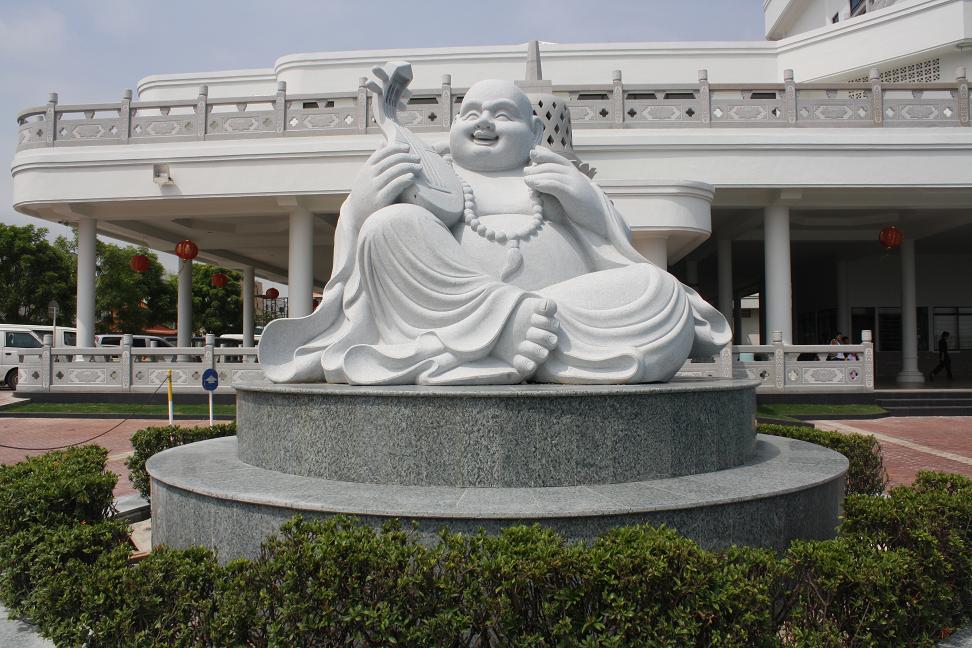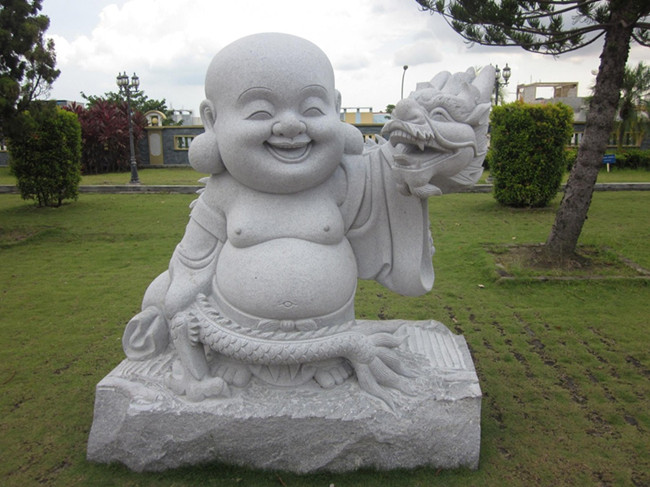 Pamper yourself by buying home some bird nest and also Batam's Cake Lapis, piping hot Cake Lapis would sure to fill the entire room with it's delicious smell.
Satisfy your Seafood cravings at the famous Golden Prawn, serving up fresh and affordable Seafood of all sorts!
That's not all, there are more fun under the sun for all ages which includes, 3D museum, Go karting, Paint ball and many more.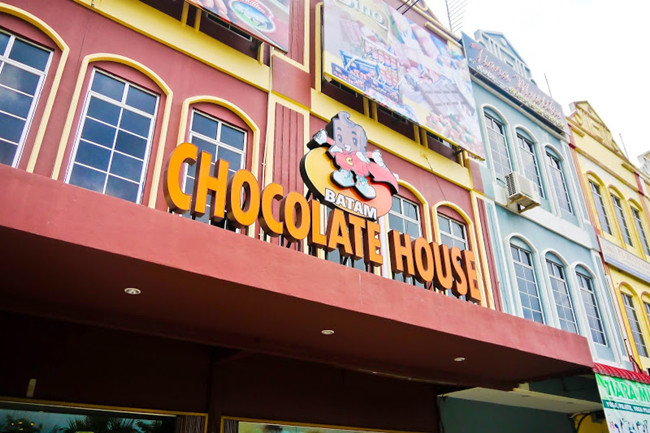 ---
Plan a wonderful weekend with us! Contact our travel hotline 6358 4231 or send us a message on our Facebook Page for more details.

WeekendGoWhere Product | Travel the World, One Weekend at a Time!
WeekendGoWhere Singapore is a Singapore Tourism Board (STB) certified travel agency. We provide you with discounted electronic tickets for Singapore attractions and great travel packages.
2016-12-20 16:56:27

The staffs here are friendly and always bring a smile to you when you see them. Nice place. Will stay again.

pngjohn

2016-12-01 13:54:33

It is the 1st time that we are travelling to Indonesia. The peoples are so nice and hospitable.

qingyisng

2016-11-28 09:19:56

Excellent outlook of the hotel. Staff are all so welcoming from the Front Office, Bellmen, Cafe and Kitchen staff. Rooms are spacious and clean.

urbanwanderer

2016-11-05 20:02:24

There is a karaoke room which is comfortable and spacious.

tinnykuah

2016-10-27 23:55:21

The staff is very keen on making every customer happy. I very pleased that what I request for is being given without hesitation.

singyourheartsout

2016-10-06 10:56:17

All staffs are very friendly and helpful. Actually the hotel has a lot of activities but we don't have enough time to do. Will go again!

raineetan

2016-09-22 07:56:29

It was a pleasure staying there & all the staff are friendly & helpful. The location are just nice as the outdoor activities are nearby the hotel. Thank you!

xaviersng

2016-09-02 06:49:23

Good food. Lots to see. Good atmosphere. Good massages!

valentinelim

2016-08-23 06:27:02

Room was spacious and comfortable near to sea .

waynekhoo

2016-08-20 04:06:19

Carolyn from Singapore Couple Deluxe Stayed 2 nights in March 2016 Clean and Spacious The hotel was pretty clean and spacious. There was ample space and the full glass window made it look bigger. Overall, pretty alright place though a distance from Nagoya Hill.

zalextay

2016-08-06 00:40:16

Hotel staff is very friendly. they also have the service that can send us to the attractions which falls under golden view, makes our travelling easier.

yapjune

2016-07-27 03:18:36

Quiet and relaxing perfect for a couple's getaway. Superior room was big and clean and equipped with shower and bathtub. Nice experience.

anglorraine

2016-07-01 00:35:29

We had an enjoyable stay at Golden View Hotel. the room was spacious, bed and pillow were comfy. The staffs were helpful and always smiling!

kennethpang

2016-06-20 11:38:26

Had a great time at this hotel. Facilities were great. Hotel staff were very friendly & helpful.

kassandratay

2016-06-11 22:50:17

Good rooms. Value for money. Lot of facilities like go carting, sea sports, seafood restaurant nearby.

tingfengheng

1970-01-01 19:48:32

Quite good and reasonable price. Very good performance by the staff. And also attentive to guests.

sandrakoh
Write a review
In order to write a review, you must first
login
.