Universal Studios Halloween Horror Nights 8
Singapore largest and most iconic Halloween event is back for its 8th edition, across 18 selected nights from 27 SEPTEMBER to 31 OCTOBER 2018
Peak Season
Non-Peak Season

Dates:

28, 29 SEPT


5, 6, 12, 13, 19, 20, 26, 27 OCT

Dates:

27 SEPT

11, 14, 18, 21, 25, 28, 31 OCT

Operating hours: 7.30pm -1.30am
Operating hours: 7.30pm -12.30am
This year, the Universal Studios Singapore Halloween Horror Night (USS HHN) is back again, this time bigger and scarier!
This year theme: Infinite Fear
This year's theme of Infinite Fear is inspired by the infinity insignia ∞, which means that fans can expect a never-ending cycle of fear, thrills and countless scares in the park. This comes in the form of five haunted houses, three live shows and two scare zones based on the critically acclaimed Netflix's Stranger Things series, Asian folklore and Western scare acts.
5 Haunted Houses
1. Stranger Things
2018 marks the first-ever collaboration between Universal's theme parks in Singapore, Orlando and Hollywood and Netflix, to bring to life the critically acclaimed Stranger Things series. the highly-anticipated Stranger Things haunted house will feature the most number of rooms in a USS HHN haunted house to date, with 12 rooms depicting 12 different scenes from Season 1 of the series.
Fans will be transported into artfully recreated scenes and storyline, from the menacing Hawkins National Laboratory to the Byers home adorned with an erratic display of flashing Christmas lights and the eerie Upside Down woods.
2. Pontianak
Be careful where you tread in this Malay village – the Pontianak is waiting for you.
Watch as the hair-raising tale of the infamous long-haired female vampiric ghost unfolds before your very eyes, from how she was created, to the banana trees where she resides, to how she sniffs out her next victim in the laundry area. Will she hunt you down as her next victim to quench the desire of her bloodthirsty soul?
3.Pagoda of Peril
Navigate your way through the Chinese-themed Pagoda of Peril, filled with malevolent demons and terrifying spirits trapped in this eternal prison, fighting in fury as they seek to find freedom. The most vicious of them all? The Yin demon, who yearns for eternal life and power.
4. The Haunting of Oiwa
Based on the iconic Japanese ghost story of Yotsuya, step back in time to the chilling Edo-era of Japan in The Haunting of Oiwa. Here, the Lady Oiwa has returned from the dead to seek revenge after being poisoned by her unfaithful husband.
5. Killuminati
Enter the world of Killuminati – the Chinese secret society of vampires that has existed for centuries – where mystery, controversy and nightmares await. Watch out for never-before-seen stunts and expect lots of twists in USS HHN's most interactive haunted house to date.
Two Scare Zones
At USS HHN, scare zones are themed areas where guests can explore freely. Because scare zones are out in the open, the scare experience is generally less intense than at the haunted houses – great for a brief respite in between your haunted house conquests.
1. Cannibal
Enter the ancient tribal man-hunters way of life in Cannibal, and witness how the bodies of rivals killed in revenge are being devoured.
2. Apocalypse: Earth
It's chaos and mayhem at the Apocalypse: Earth zone as Mother Earth unleashes her most terrifying forces and takes over New York.
Three Live Shows
Just as many theme park guests sit milder rides as a prelude and 'warm-up' to more intense roller coasters, the live shows at USS HHN help to build up anticipation for the scare zones and haunted houses. Alternatively, they also allow you to cool off after non-stop adrenaline-pumping scares at both the scare zones and haunted houses. Here are three brand-new live shows you can expect at HHN8.
1. Scaremony
When darkness falls at Eight Lake Psychiatric Hospital, fear rises. Make way through the unsettling, creepy halls of the hospital filled with screaming apparitions of unwilling patients.
2. DEAD Talk
Take a break from the screams and join the charismatic Gideon Grim, the Motivational Death Coach, as he captivates you with tips on highly effective scaring in DEAD Talks! DEAD Talks is an all-new, witty, seminar-style show with cutting-edge illusions, electrifying dancing and acrobatics.
3. Blood and Bones
Each month, at half moon, the Chief of the tribe sacrifices their capture at the ancestral altar. The human sacrifice is possessed by the spirit of the ancestors, which gives the tribesmen extra strength when they devour him. Brace yourselves for this gruesome ritual of Blood & Bones that will turn your stomachs.
Zombie Laser Tag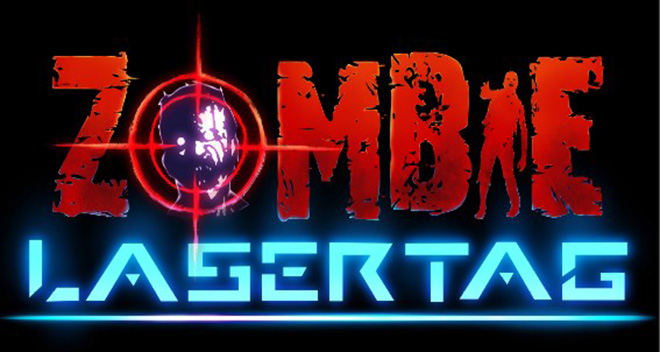 Back by popular demand since its debut last year, Zombie Laser Tag returns with an arena double the size. This means that you can expect more zombies, face greater obstacles and rev up for more shooting action, all in the company of a drill sergeant who will lead the way to ensure everyone gets out alive in the dark jungles.
Get ready. It's time to armour up for an action-packed laser tag battle against an army of bloodthirsty zombies!
An add-on of S$38 is required to participate in the Zombie Laser Tag experience. (To be purchased at the attraction)
Selected rides will be open till late on events nights. Take a break from the scares, and hop on for thrills on rides such as:
– TRANSFORMERS The Ride: The Ultimate 3D Battle
– Revenge Of The Mummy
– Battlestar Galactica: HUMAN
– Battlestar Galactica: CYLON
Other rides that will be open include:
– Accelerator
– Puss In Boots' Giant Journey
– Enchanted Airways
– Shrek 4-D Adventure
– King Julien's Beach Party-Go-Round.
Don't miss this year largest-ever HNN in Singapore! Come & survive through this if you dare!
Age limit: Universal Studios Singapore™ Halloween Horror Nights 8 may be too intense for children. Therefore, we do not recommend children under the age of 13 to attend the event. Adult discretion is strongly advised.
There are no reviews yet.
Write a review
In order to write a review, you must first
login
.
Age limit: Universal Studios Singapore™ Halloween Horror Nights 8 may be too intense for children. Therefore, we DO NOT recommend children under the age of 13 to attend the event. Adult discretion is strongly advised.
INFORMATION ON TICKETS
After payment, retrieve electronic tickets (PDF files) from "Tickets" section in the app.
Simply show the electronic tickets on your mobile (with barcode shown) at the entrance.
NOTE: Price of the ticket for adult and child is the same
Validity

of the tickets:
The tickets (PDF files) are valid for the respective peak & non-peak dates only during the event time period.

No amendments and extension of validity of tickets are allowed.

Peak tickets are only valid on :

28, 29 SEPT & 5, 6, 12, 13, 19, 20, 26, 27 OCT
Non-peak tickets are only valid on : 27 SEPT & 11, 14, 18, 21, 25, 28, 31 OCT
Cancellation: Once confirmed, no cancellation may be made.
Dress code: Wearing special effect costumes, special effect make-up and masks are NOT ALLOWED.
Attractions in the event:
5 Haunted Houses
2 Scare Zones
3 Live Shows
*Zombie Lasertag (*to be purchased at the attraction)
Operating hours:
Peak season - 7.30pm -1.30am
Non-Peak season - 7.30pm -12.30am
ADDRESS
Universal Studios Singapore, 8 Sentosa Gateway, Sentosa Island, Singapore 098269
HOW TO GET THERE
Board the MRT (North-East Line or Circle Line) to Harbourfront Station.
Sentosa Express: Take Exit E to VivoCity and proceed to Level 3 to board the Sentosa Express. Alight one the next stop at Waterfront Station.
Public Bus services: RWS8, 188R, 963R
On Foot: Proceed to Level 1 of VivoCity and look for directions to the Boardwalk, walk through the boardwalk to Sentosa Island.

Cable Car: Walk towards Exit B within the HarbourFront train station. Follow the directional signs leading to Singapore Cable Car station at HarbourFront Tower ll. Board the cable car and disembark at Imbiah station. Take the Sentosa Express and alight 1 stops later at Waterfront station.
---
If you need assistance, kindly drop our travel consultants a personal message on our Facebook Page: WeekendGoWhere Singapore. Alternatively, you can contact our office directly at (65) 6635 7784.
By purchasing your tickets with WeekendGoWhere Singapore, you are deemed to have agreed to the terms and conditions listed here.
Cancellation:
Once confirmed, no cancellation may be made. Opening hours subject to change due to special events, without prior notice.