Atlanta Marriott Marquis
Just because the lush, seafront city of Alcudia is a mere 24 square miles (60 square kilometres) that has no bearing on how much this lovely port and ancient city on the island's nether region, can offer holidaymakers.
Exploring the old town of Alcudia
The Moors got there in the 9th century and stayed for 300 years. They named this ancient hilltop city "Al-Qudya" which means the hill in Arabic.
They were defeated by King James I in 1298. But it was King James II who designed the 14th-century quadrangular shaped ramparts. The 6m high walls are still intact and they make for a lovely stroll giving views over roof tops and private terraces. Its 1.5 km length is dotted with 26 towers and two gates – Porta de Xara and Porta de Mallorca – which have been declared National Monuments.
Chatuchak也是号称平民市集,售卖的物品价廉物美且种类众多
æ˜Žå¹´æ¥åˆ°æ–°åŠ å¡çš"Chatuchak Night Market Singapore共有多达200个摊位,泰国的著名美食、手作饰品、服饰及纪念品等等都可在这购买到!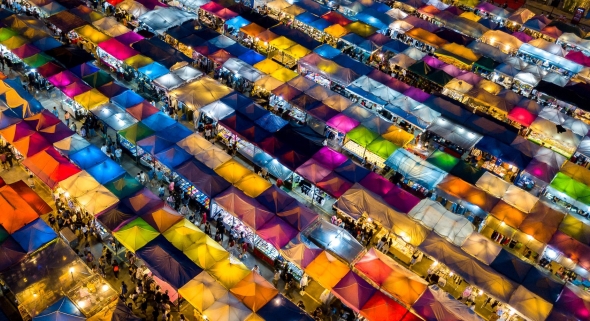 且这连续三个月的200个摊位由1000个摊主替换营业,其中超过80个零售及服务商更是从泰国曼谷市集前来,真的是要准备好钱来大Shopping了!
而且活动现场也另外准备了400个座位给大家品美食喝啤酒哟!
Chatuchak Night Market Singapore
时间: 2020年2月4日-5月3日
地点: The GrandStand (200 Turf Club Rd, Singapore 287994)
图片来源: Chatuchak.SG
欲知更多行程详情请与番薯游咨询师联系哦~
番薯游旅游咨询师在线时间: 周一到周六 9am - 6pm
►您可以通过以下方式联系我们:
ç'¹å‡»æ·»åŠ :Whatsapp:+65 93879770
微信ID:PotatoFSY
点击拨打电话:+65 66815679
Facebook:http://facebook.com/fanshuyousg
番薯游办公室地址: Ubi Techpark (Ubi科技园), 10 Ubi Crescent, Lobby C, #04-50, Singapore 408564
Tips:
①办公室位于【MacPherson麦波申】和【Ubi乌美】两个地铁口中间,出了地铁口大概走路10分钟即可到达
②Google maps 直接搜索邮编【408564】即可找到相应路线