GoWhere.AI Gets Top Prize Awards by Create@Alibaba Singaporean 24 October 2019
GoWhere.AI Gets Top Prize Awards by Create@Alibaba Singapore on 24 October 2019
On 28 November 2019
This contest was co-hosted by 7.5 Degree and Alibaba Cloud Singapore which GoWhere.AI gets top prize awards by Create@Alibaba Singapore on 24th October 2019. It was attended by regional AI startups and judged by well-known investors like JCM, Avior Capital, SPHV, GFC, Dymon Asia, Open Space Ventures, and Enspire Capital.
As the top winner in AI section, GoWhere.AI was invited by Alibaba to join the Global Finals held in China, to compete with other regional AI champions.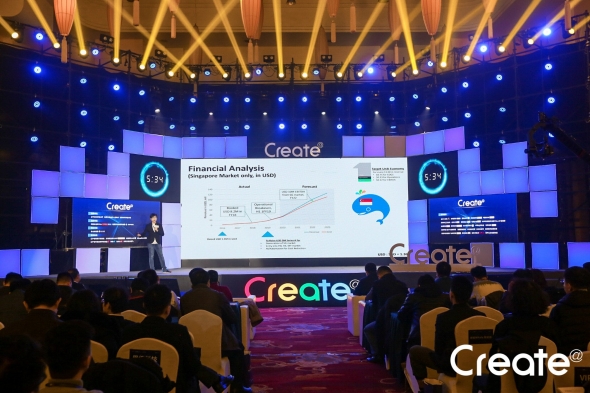 On 28th November 2019, twenty-six international startups gathered in Shenyang to demonstrate the latest application of Artificial Intelligence in their respective fields such as tax accounting, medical, travel, healthcare, advertisement, and automobile.
The judging panels of the Global Finals include the like of Future Capital, CDH Fund, CDF Capital, MSQ Ventures, ZSVC, Eagles Fund, Blue Run Ventures, and GSR Ventures.
GoWhere.AI received a winning prize for integrating the self-learning chat-bot with CRM to achieve top-tier customer service while concurrently boosting business efficiency.
Our company sells customized travel packages through social media with messengers such as Facebook, Whatsapp, WeChat, and Line with text conversations powered by chat-bot. Our customers also get better deals than booking air tickets and accommodation directly.