Click the buttons below to Chat With Us!
---
A yacht experience is a lavish indulgence that many may think they cannot afford. We bring this exclusive experience to everyone at an attractive price. With friendly and professional captains/crew, we manage a fleet of yachts varying in style and size for your own unique private yacht charter.
We provide bespoke experiences, be it for a family birthday party, scenic wedding solemnization or romantic anniversary celebration. Or perhaps you'd just like to get away from the hustle and bustle of city life, and unwind on a private island close to home?
Contact us and talk to our team to enjoy your very own unique yacht experience today!!
Beautiful white sands and clear turquoise waters, One of Singapore's best-kept secrets is its serene, undeveloped beach, Lazarus Island. Take a Yatch out to this serene beach in celebration of any occasion, especially life! Live your tropical dream aboard the Brand New Luxury yacht. Your choice of day, sunrise, sunset, evening or night cruise, with each charter tailored to your desires.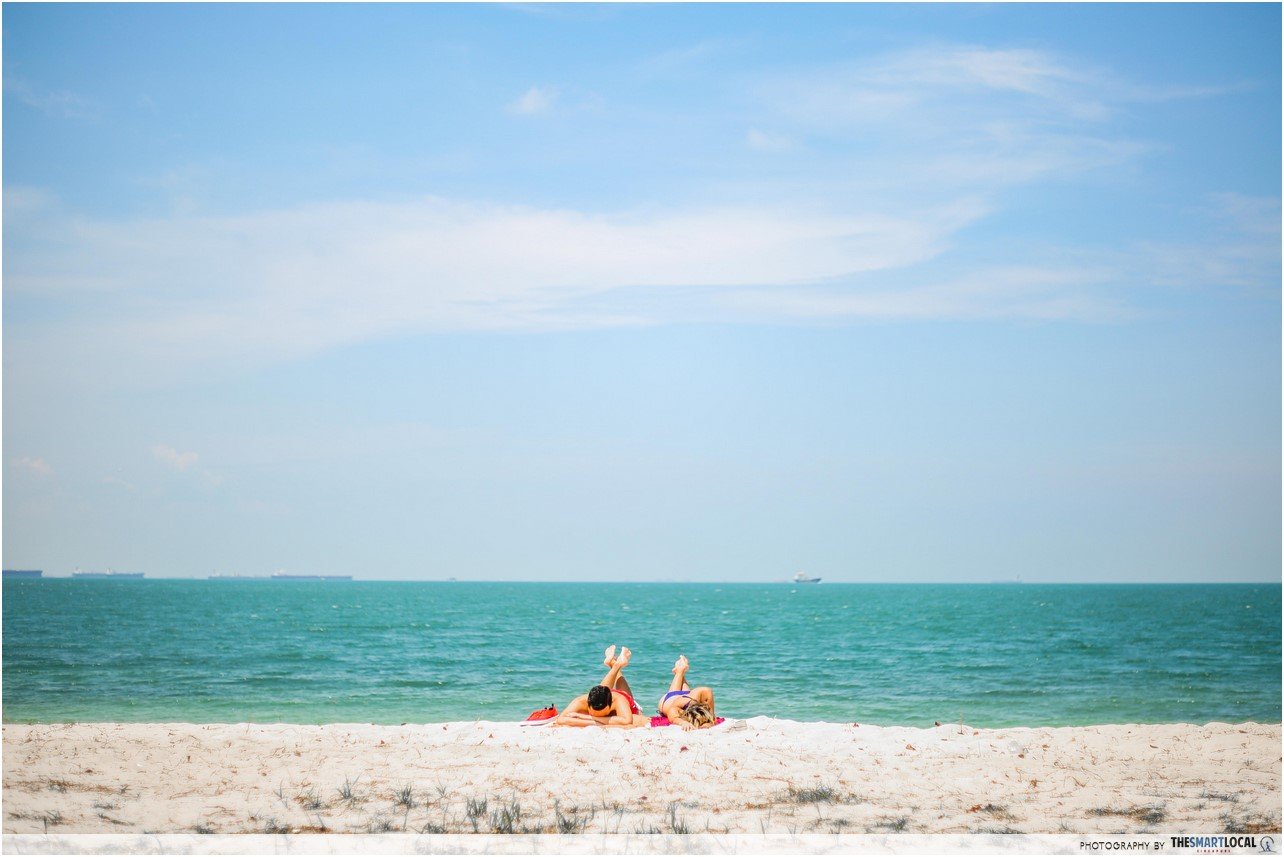 ---
Golden Ocean Yacht
Golden Ocean's interior layout sits up to 16 guests in a fully air-conditioned saloon deck and spacious lounge area on the top deck. She is also capable of carrying up to 2 crews and 1 captain onboard to ensure a relaxed luxury yacht experience. Timeless styling, beautiful furnishings and sumptuous seating feature throughout her living areas to create an elegant and comfortable atmosphere.
Boat details:
The 48ft equipped with master cabin with queen size bed, washroom, mini kitchen, plasma TV and BBQ pit.
Golden Ocean has an impressive leisure and entertainment facilities that makes her the ideal charter yacht for socialising and entertaining with family and friends.
Length: 47ft
Onboard Facilities:
Cabin with Queen sized bed
Washroom / Shower room
BBQ Pit
Microwave
Mini Fridge
1 Kayak
Karaoke Facilities
Sardinia Yacht
Named after the second largest island in the Mediterranean Sea, SARDINIA, promises the experience of a cruise & island getaway that people often imagine with the Mediterranean Sea.
Boat details:
At 57ft and 3 deck high, Sardinia has plenty of space ideal for large groups and parties as it is capable of carrying up to 37 passengers comfortably with 1 captain & 2 crew to support at all times.
Length: 57ft
Onboard Facilities:
Cabins with bed
Washroom / Shower room
BBQ Pit, Microwave & Fridge
TV
2 x Kayak
Karaoke Facilities
---
ITINERARY:
Meet outside Sentosa Cove Village - 7-11 store, 15min before the trip.
Depart for Lazarus island (journey takes about 30 min each way).
Arrive at Lazarus pier (boat will remain in pier throughout the charter till departure, unless there's no space then it will be anchored off St John's beach). You can stay on board throughout the trip.
Enjoy water activities like kayaking, snorkelling, swimming etc.
Take a walk on the beach with white sand and clear waters.
Explore the island which has more than 300 species of flora and fauna as well as birds!
Optional BBQ on the Lazarus island beside the yacht.
Optional city skyline cruise.
Optional cruise to view fireworks (applicable for 6pm trip)
Return to marina
PACKAGE INCLUDES
4 hrs private charter
Cruise to and anchor/berth at Lazarus Island
Water activities (optional charge)
On-board facilities: Cabin with bed, Washroom, Karaoke facilities, Microwave, Fridge, TV, Kayak, BBQ pit (utensils and cooking tools are not provided)
Captain and crew to assist
PRICE FOR PACKAGE
GOLDEN OCEAN *accommodate up to 18 pax with extra charges
Weekday: Start from S$920/yacht
Weekends: Start from $1,120/yacht
SARDINIA *accommodate up to 37 pax with extra charges
Weekday: Start from S$1,520/yacht
Weekends: Start from $1,900/yacht
THINGS TO NOTE
Departure timings are Morning trips (8:00AM to 12:00PM), Afternoon trips (1:00PM to 5:00PM) and Night trips (6:00PM to 10:00PM) *please let us know if you have other preferred timings
Children and Infant are counted as 1 pax
Surcharge will be implemented according to travel dates
---
Plan a wonderful weekend with us! Call our hotline 6358 4231 or send us a WhatsApp us at +65 9457 2440.
Facebook | Instagram | Telegram

WeekendGoWhere Product | Travel the World, One Weekend at a Time!
WeekendGoWhere Singapore is a Singapore Tourism Board (STB) certified travel agency. We provide you with the BEST discounts for Attractions, Cruises, and Travel Packages.
There are no reviews yet.
Write a review
In order to write a review, you must first
login
.