The Genting Dream, the first ship by Dream Cruise, is a vessel built for your dream. With features such as the comfort of authentic Asian hospitality, combined with the finest experience from around the world, guests on the Genting Dream will experience a time of their life. This ship has a length of 335m, is 40m wide and has a passenger capacity of 3,352. On board the Genting Dream, you will discover her full facilities from unique entertainment and fine dining to spas, bars and boutiques.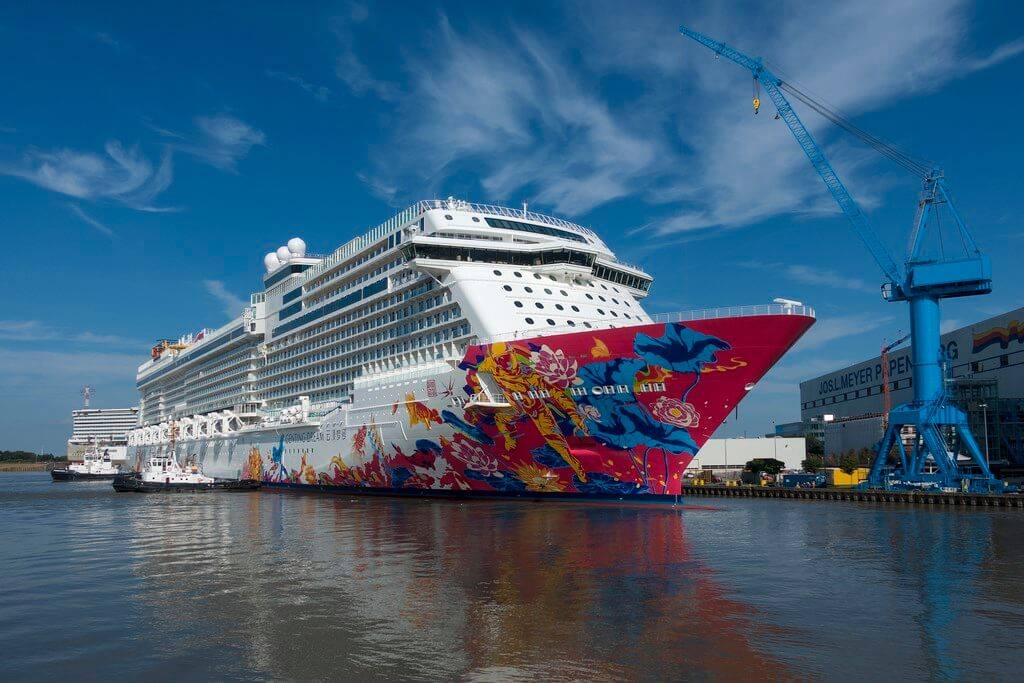 ---
ROOM TYPES
Palace Villa
Unmatched by any other luxury accommodation on the water, these duplex suites are elegantly designed and among the largest at sea. It comes with a whirlpool, grand piano and a spacious balcony, taking the experience of high-end cruising to the next level.
Capacity:6
Facilities:
Large bedroom with 1 King-sized bed, second bedroom with Queen-sized bed and a double sofa bed
Spacious private balcony
Spacious Living room with dining area
Private sun deck with whirlpool spa
Dedicated 24-hour Butler Concierge Service & personal Butler Service
Luxurious bathroom with full bathtub, separate 1 shower / 2 toilets
---
Palace Penthouse
With gorgeous interiors and a stunning view of the seemingly endless sea, the Palace Penthouse combines sophisticated design with panoramic ocean vistas. Elegantly fitted with Italian bed linen and spa-quality bathroom amenities, everything you experience is totally different.
Capacity: 4
Facilities:
Large bedroom with 1 King-sized bed
Private balcony
Sizeable separate living room with dining area
24-hour dedicated Butler Concierge Service
2 flat-panel TV
Luxurious bathroom with full bathtub, separate 1 shower/2 toilets
---
Palace Deluxe Suite
Featuring tasteful, contemporary furnishings, the spacious Palace Deluxe Suite offers an extraordinary standard of luxury. With butler service, gourmet coffee and tea on top of a private balcony, you will find it hard to turn down this chance.
Capacity: 4
Facilities:
Separate bedroom with 1 Queen-size bed
Private balcony
Contemporary sitting and dining area
24-hour dedicated Butler Concierge Service
Flat Tv
Private bathroom with full bathtub, separate shower/toilet
---
Palace Suite
From its perch on decks 16 and 17, the Palace Suite allows you to be away from the noise and have an uninterrupted view of the sky and sea horizon. With the privacy of your elegant balcony, take comfort within your spacious luxury suite.


Capacity: 2-6
Facilities:
Queen-size bed with sleeper double sofa bed
Private balcony
24-hour dedicated Butler Concierge Service
1 flat-panel TV
Private bathroom with full bathtub / shower combination
---
Balcony Deluxe Stateroom
Enjoy the sun and moon whenever it strikes your fancy from the private balcony. The Balcony Deluxe stateroom comes with an impeccably designed interior with thoughtfully selected amenities.
Capacity: 2-4
Facilities:
Queen-sized bed with sleeper single / double sofa bed (optional)
Ceiling Pullman bed (optional)
Private balcony
1 flat-panel TV
---
Balcony Stateroom
Experience the ebb and flow of the tides from the quiet comfort of your private Balcony Stateroom. A dream to relax in, whether on the plush bedding or sunny balcony, this simplistic stateroom offers the warmest welcome after your journey at sea.
Capacity: 2-4
Facilities:
Queen-sized bed with sleeper sofa bed

Ceiling pullman bed (optional)

Private balcony

one flat-panel TV
---
Oceanview Stateroom
With the sunlight glistening off the ocean and filtering through the well-placed windows, the Oceanview Stateroom gives a warm and heartwarming feeling. Take your time to enjoy the scenic view or simply close the curtains and enjoy a fruitful nap.

Capacity: 2-4
Facilities:
Two single beds with sleeper single / double sofa bed (optional)
Ceiling Pullman bed (optional)
One flat-panel TV
---
Interior Stateroom
Unwind in the peace and quiet of the Interior Stateroom, prepared specially for best tate of calmness and serenity. You can relax yourself in this practical room where space and comfort is maximise to give a better sense of comfort.
Capacity: 2-4
Facilities:
Bed and sofabed
Ceiling pullman (optional)
One flat-panel TV
---
The Palace
An exclusive enclave on the Genting Dream Cruise, The Palace is a part boutique hotel and part private clubhouse. Enter into a different world and you will find exclusivity, style and impeccable service at every turn. This is the ultimate luxury experience on the Dream Cruise line.
It comes with its own dedicated server and gives you exclusive privileges while you enjoy your private facilities
---
CRUISE FACILITIES
Waterslide Park
Ropes Course
Rock Climbing Wall
Mini-Golf
Sportsplex
Arcade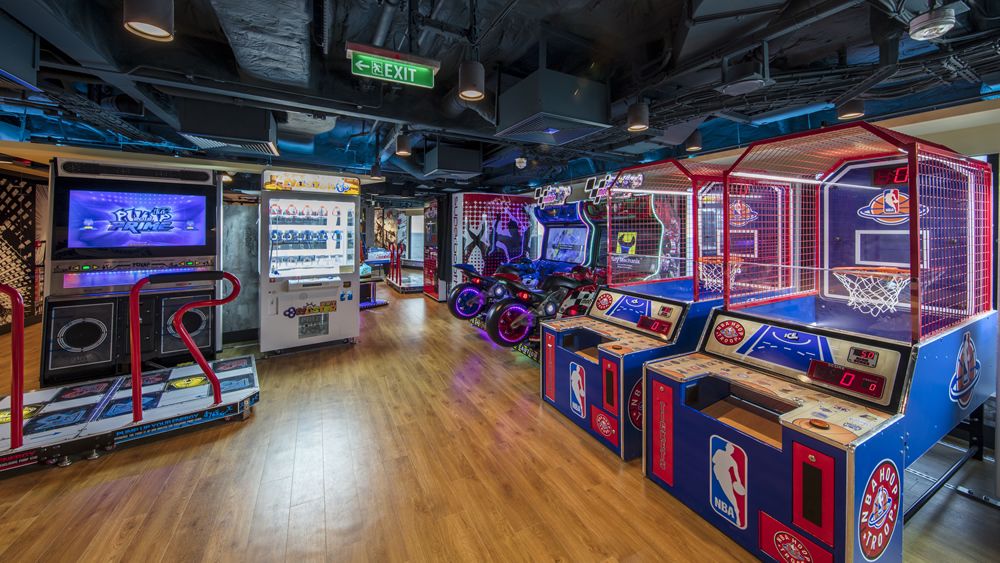 Glow Bowl
Zouk
---
DINING
Chinese
Silk Road Chinese Restaurant
Dream Dining Room
Hot Pot
South East Asian
Japanese/Korean (Umi Uma)
Teppanyaki
Korean BBQ
Sushi Bar
International
Palace Restaurant
Bistro By Mark Best
Prime Steakhouse
Vintage Room
Seafood Grill
Dessert/Snacks
Palm Court
Breadbox
Gelateria
---
GENTING DREAM CRUISE PROMOTION
[40% DISCOUNT + S$200 OFF PER CABIN!]
Sailing Dates:
2 Nights Cruise:
To Melaka: Apr 10, 24/ May 8, 29/ Jun 19, 26/ Jul 10, 24/ Aug 7, 21/ Sep 4, 18/ Oct 9, 30
To KL (Port Klang): Apr 3
3 Nights Cruise:
To Penang-Langkawi: Apr 7/ May 5 / Jun 23/ Jul 7/ Aug 4/ Sep 1/ Oct 6
To Penang-Phuket: Apr 21/ May 26/ Jul 21/ Aug 18/ Sep 15 / Oct 25
4 Nights Cruise:
To Koh Samui & Redang Island: May 20/ Aug 12
5 Nights Cruise:
To Nha Trang - Ho Chi Minh City: Apr 14/ Jun 30/ Sep 29
To Redang Island - Sihanoukville - Bangkok: Apr 28/ Sep 8/ Oct 13
To Surabaya - North Bali: May 12/ Jul 28/ Aug 25
To Penang - Phuket - Langkawi - KL: Sep 22/ Oct 20
To South Palawan - Kota Kinabalu: Jun 9
To Kota Kinabalu - Brunei: Jul 14
2 NIGHTS High Sea/ to Bintan Island (Fri) :
2 NIGHTS High Sea/ to Bintan Island :
22 Feb 2019
1, 8, 15, 22, 29 Mar 2019
5, 12, 19, 26 Apr 2019
3, 10, 24, 31 May 2019
7, 14, 21, 28 Jun 2019
5, 12, 19, 26 Jul 2019
2, 16, 23, 30 Aug 2019
6, 13, 20, 27 Sep 2019
4, 11, 18, 25 Oct 2019
-----------------------------------
Do note that cruise is high seas cruise. You can choose to add on Bintan excursions while taking Genting Dream Cruise :
- Discover Treasure Bay Bintan : S$50/person
- Treasure Bay Bintan Fun Pass : S$50/person
- Treasure Bay Bintan Adventure Pass : S$60/person
- Lagoi Bay Bintan Day Pass : S$70/person
- Watersports at Lagoi Bay Bintan : S$70/person
- Golf at Bintan Lagoon Resorts by Jack Nicklaus : S$150/person
- Golf at Bintan Lagoon Resorts by Ian Baker-Finch : S$150/person
- Laguna Golf by Greg Norman : S$160/person
- Ria Bintan Golf by Gary Player : S$190/person
Excursion needs to be booked in advance. Infant below 2yo will be Free of charge.​
-----------------------------------------------------------
You may decide on the sailing dates/ promotion shown above so we are able to quote you the price in detail.
Do let us know the number of pax (adult+child with age) for the trip!
*Sailing itinerary subject to change
---
Cruise Tips
What to wear?
If you choose to dine in for western cuisine in the formal restaurant, please do not wear informal attire. For male guests, at least wear long pants or jeans, no shorts, sleeveless shirts, travel shoes or sandals will be allowed; for female guests, no shorts, sandals and camisoles is allowed.
Normally, a welcome cocktail party and other special parties that are specially designed for interested customers will be held. All guests are required to wear formal attire for these events.
Except for the above mentioned occasions, you can wear casually onboard at any time!
What to do?
Daily notifications will be put up at every corner on the cruise. Moreover, the cruise crew will put a detailed daily itinerary inside each guest room. Except for the standard and fix activities, there are other special activities as well and they differ from day to day. What a pity to miss out on any of them! So please remember to check the agenda every day!
Take for instance, Royal Caribbean offer high standard performances such as magic shows and concerts delivered by famous artists from all over the world every day. If your children prefer playing than to watch performances, you can always let them go to the children room. These rooms are divided into different age groups and your children will definitely have a great time playing there!
How to pay?
Cash: As you check in, you can link your credit card to your room card. For every purchase you make onboard, you only need to show your room card. Payments will be automatically deducted from your credit card as your journey ends. There is no need to bring cash onboard.
Tips: The staff provide excellent service but they will not accept tips under any circumstances. However, their performance will be assessed based on the feedback from the customer survey forms that you will fill up when you leave. You can show your appreciation by giving them positive feedbacks!
What does my payment for the trip include?
All meals, night performances, accommodation and port charges are included. Majority of the public facilities are free.
What can I bring onboard?
There is no need for you to bring any food or water because food and drinks will be provided for free onboard. You can pack food from restaurants or those stalls with 24-hour food and water supply and consume in your own room. There is also 24-hour hot drinking water supply onboard if for the need of the elderly customers. Please remember not to bring any liquor with you to the cruise!
How can my family contact me?
When sailing at sea, your family can contact you via satellite phone calls and email.
---
Plan a wonderful weekend with us! Contact our travel hotline 6358 4231 or send us a message on our Facebook Page for more details.

WeekendGoWhere Product | Follow Us, Better Life
WeekendGoWhere Singapore is a Singapore Tourism Board (STB) certified travel agency. We provide you with discounted electronic tickets for Singapore attractions and great travel packages.
There are no reviews yet.
Write a review
In order to write a review, you must first
login
.