Fly Away with Scoot's Irresistible Mid-Year Getaway Sale from Just S$67! Book by 10 July 2023!
---
For Best Price Deals, Whatsapp +65 9852 3592 or Messenger Chat or Call +65 6631 8554 (9am - 6pm)
Follow us on Facebook for the latest updates: https://www.facebook.com/gowheresg/
---
Fly Away with Scoot's Irresistible Mid-Year Getaway Sale !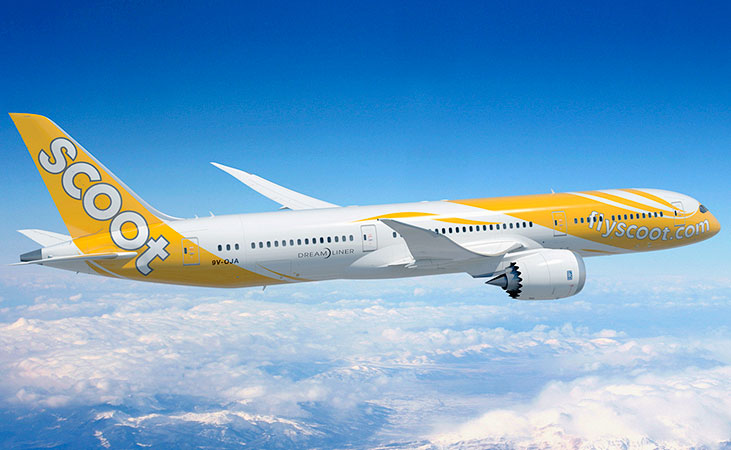 Scoot's Mid-Year Getaway Sale is a one-of-a-kind opportunity to jet-set to your dream holiday destination. With fares starting at only $67, this is the perfect chance to explore the world without breaking the bank. Whether you're looking for relaxing beaches, cultural treasures, or vibrant nightlife, Scoot has you covered. With over 55 destinations to choose from, including Langkawi, Bali, Seoul, and Tokyo, the possibilities are endless.

But don't wait too long – this sale ends on 10 July at 11:59pm, so act fast and secure your dream getaway today!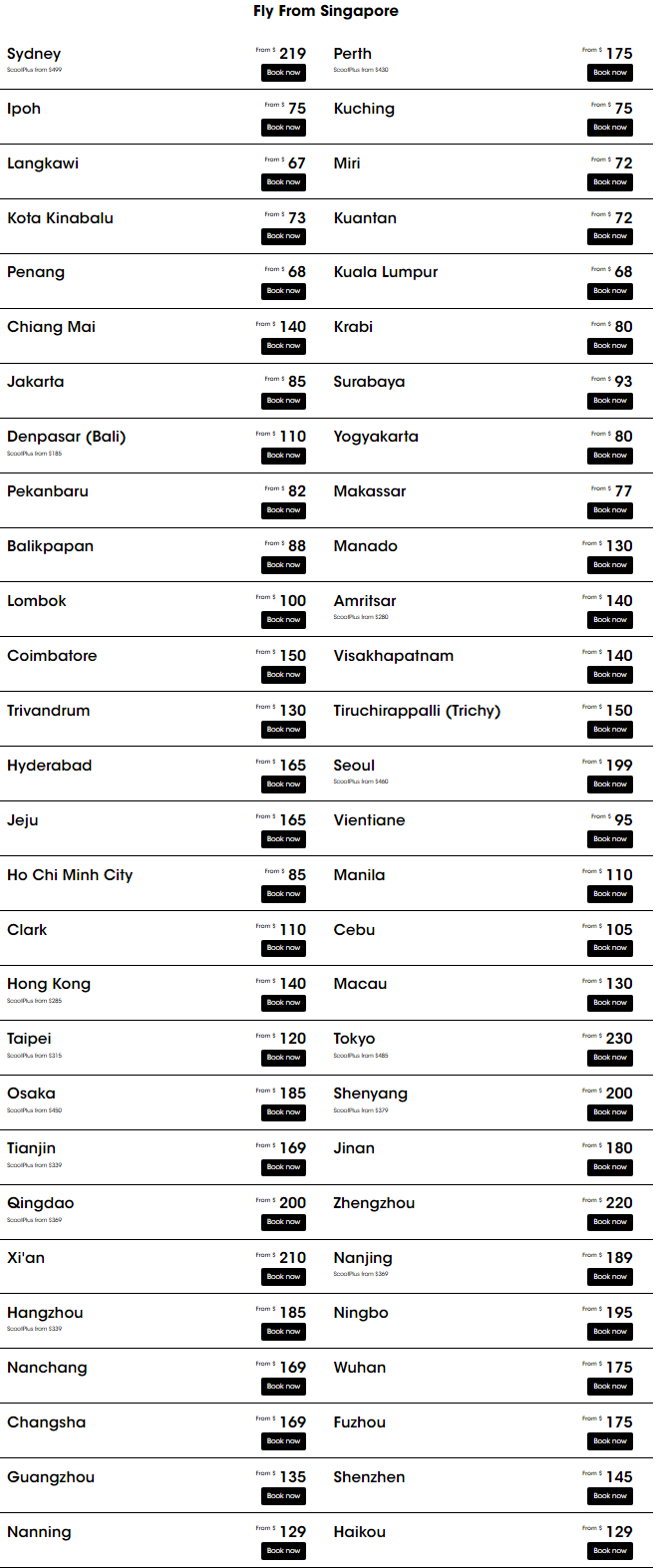 ---
Sale Period:
(GMT+8)1000hr 4 Jul 2023 (Tue) – 2359hr 10 Jul 2023 (Mon)
Travel Period:
Australia
Sydney, Perth
21 Aug - 9 Nov 2023
Thailand, Korea, Laos, Hong Kong & Macau, Taiwan, Japan
Chiang Mai, Krabi, Jeju, Seoul, Vientiane, Taipei, Tokyo, Osaka
By 30 Sep 2023
Malaysia, India
Ipoh, Kota Kinabalu, Kuala Lumpur, Kuantan, Kuching, Langkawi, Miri, Penang, Amritsar, Coimbatore, Hyderabad, Tiruchirappalli, Trivandrum, Visakhapatnam
By 25 Oct 2023
Indonesia
Balikpapan, Jakarta, Makassar, Pekanbaru, Surabaya, Yogyakarta
8 Jul - 30 Nov 2023
Lombok, Manado
1 Aug - 18 Nov 2023
Denpasar – Bali
1 Sep – 30 Nov 2023
Vietnam
Ho Chi Minh City (SGN)
15 Aug – 31 Oct 2023
The Philippines
Cebu, Clark, Manila
1 Aug – 25 Oct 2023
China
Changsha, Fuzhou, Guangzhou, Haikou, Hangzhou, Jinan, Nanchang, Nanjing, Nanning, Ningbo, Qingdao, Shenyang, Shenzhen, Tianjin, Wuhan, Xi'an, Zhengzhou
1 Sep – 30 Nov 2023
(Additional blackout periods may apply over the school holidays and event periods.)
Terms and Conditions: Fares comprise the price of the air ticket and associated taxes. Fares indicated are one-way unless otherwise stated, for travel originating out of Singapore for bookings made at www.flyscoot.com and Scoot's mobile app for supported devices only on selected Scoot-operated flights only. Flights booked under promotional fares are not eligible for frequent flyer mileage accrual and cannot be used in conjunction with any other upgrade awards. Taxes are subject to change due to currency fluctuations. Unless stated otherwise, Economy Fly fares exclude checked baggage and meals. Full payment is required at the point of booking. Full list of fees is available at www.flyscoot.com. Offer is subject to availability and confirmation. Seats are limited and may not be available on all flights or all dates. Blackout periods may apply during school holidays and event periods. Bookings are not refundable except as provided in Scoot's Conditions of Carriage. All flights booked under promotional fares shall be subject to Scoot's prevailing terms and conditions and Conditions of Carriage which are available at www.flyscoot.com. Scoot reserves the right to cancel or amend the terms and conditions applicable to the promotion without prior notice.
Article You May Interesting
>>>Top 5 Bintan Resort<<<
>>> Top 5 Batam Resort<<<
---
For Best Price Deals, Whatsapp +65 9852 3592 or Messenger Chat or Call +65 6631 8554 (9am - 6pm)