2023 School Holiday Early Bird Promo [Batam]
---
For Best Price Deals, Whatsapp +65 9852 3592 or Messenger Chat or Call +65 6631 8554 (9am - 6pm)
Follow us on Facebook for the latest updates: https://www.facebook.com/gowheresg/
---
2023 School Holiday Early Bird Promo [Batam]
Batam is a popular travel destination in Indonesia, known for its stunning beaches, scenic landscapes, and diverse cultural heritage. It is an ideal place for travelers who are looking for a quick escape from the hustle and bustle of city life.
Batam resorts are offering many great value event promotions this school holiday If you're planning a trip to Batam, Don't Miss Out !
---
Montigo Resorts provides the ultimate getaway for every generation. From children to grandparents, each exciting experience is uniquely suited to individual tastes and expectations. Indeed, there is something for everyone. Whether you're seeking an island vacation with family and friends, a romantic rendezvous with that special someone or looking to escape to a world of peace and tranquillity, Montigo Resorts, Nongsa is the place to be. You can choose to plan your own itinerary or you could also choose to leave all the planning to us. Your comfort is our priority regardless of which option you pick.
Five Star Accommodation at Montigo Resort
Breakfast
Two-Way Ferry Tickets
Two-Way Land Transfer
Sunset Mocktail at TIIGO Beach Club
Air Soft Gun (30 bullets)
Montigo Credit
FREE upgrade to the next category (with min 2 nights stay)
FREE Hi-Tea Set (with min 2 nights stay)
Special rate for Private In-Villa Steamboat
---
Welcome to Delmora Villa! For those of you who want a staycation with a new and photogenic atmosphere, you must try spending the night at Villa Delmora! There are 3 types of attractive villas that you can try to spend the night with friends, family or your partner!
Accommodation with breakfast
2 ways ferry ticket with tax
Day tour
60 mins body / foot massage
Seafood lunch
Jawanese lunch
---
HARRIS Resort Batam Waterfront with Tour is a friendly resort facing the strait of Singapore, with spacious accommodation and a free-form swimming pool - a perfect vacation destination for couples, families, or business purposes.
HARRIS Resort Batam Waterfront provides a plethora of water sports and indoor entertainment such as a 10-lane bowling alley, squash and billiards, ATV riding, jet skiing, a flying fox, and sea activities port & more! Soothe the muscles with a treatment at the H-Spa - an oasis of calm and serenity with breathing sea views and stunning sunsets.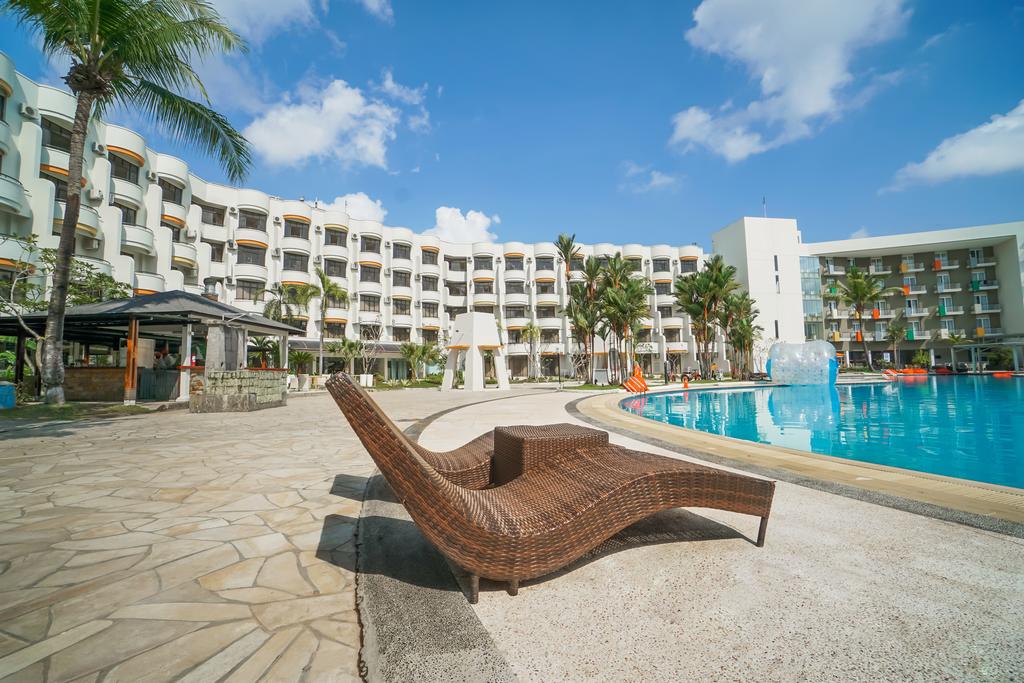 1 Night accommodation at Harris Orange Room with breakfast
Free set of Korean Steamboat or BBQ Set Dinner at Harris Cafe.
1 Free Horse Riding for 10 Minutes or Kayaking for 60 Minutes for adult guest.
1 Free Hamster ball or Pedal boat for 15 Minutes for child guest.
1 Free 60 Minutes Traditional Body Massage or Foot Massage during the tour.
1 Day Batam City & Shopping Tour with Seafood Lunch (Golden Prawn)
2 Ways Ferry Tickets with all taxes included
2 Ways Land Transfer by Desindo
Meet & Greet Service
---
For Best Price Deals, Whatsapp +65 9852 3592 or Messenger Chat or Call +65 6631 8554 (9am - 6pm)